Back to top
Our solutions
Our solutions are known for their leading eco-efficiency, stylish design, and innovative technology
KONE Websites worldwide
Find out more about the solutions available in your country and find the local contact information on your local KONE website.
SUGGESTED COUNTRY NOT CORRECT?
Select your local website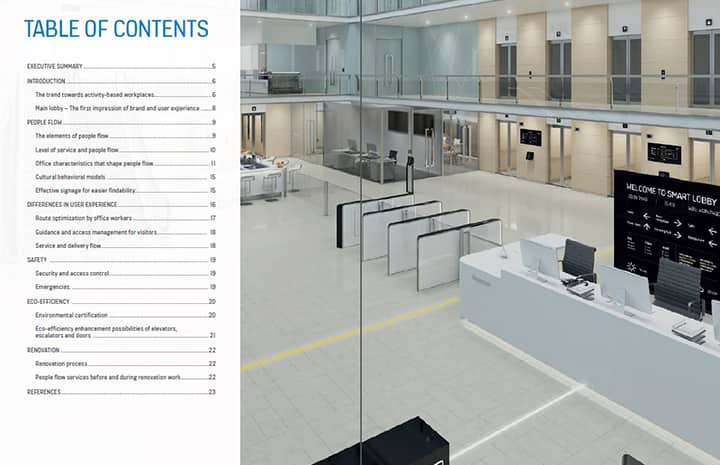 Planning your office renovation project or completely design a new building?
Our ultimate guide to people flow includes useful information about the aspects of office environments that impact how people move around in the building. The handbook discusses the user experience and other elements that help make an office building a smart building.
Explore our reference cases