Cybersecurity that fuels safe People Flow
A deep dive with KONE cybersecurity experts Vilma Blomberg and Pauliina Hartikainen.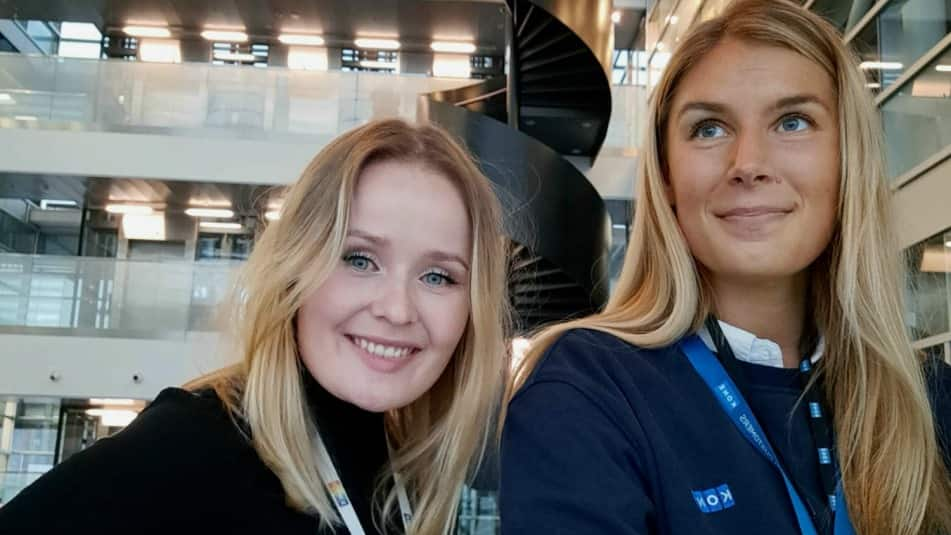 At KONE, we recognize that as the world is more and more connected, cybersecurity plays an important role not only in building sustainable and smart cities, but also in our solutions.
KONE products and solutions are developed with cybersecurity in mind from the start. We follow secure software development processes to embed cybersecurity and privacy into our digital solutions and to ensure we can keep our solutions updated throughout their lifespan.
As part of KONE's digital transformation, our cybersecurity team has grown in recent years. Meet two of our ambitious cybersecurity experts Vilma Blomberg and Pauliina Hartikainen.
Vilma:
Hi! I'm Vilma Blomberg and I work as an application security manager in the Cybersecurity Digital Center of Excellence. I started in October 2021, and I am leading the Application Security team at KONE. Application Security is a global team of security architects, experts and engineers who continuously drive security improvement programs and enable KONE's product teams in their journey towards end-to-end secured development life cycle. We focus on helping all our tech teams to build secure products and utilize the security tooling.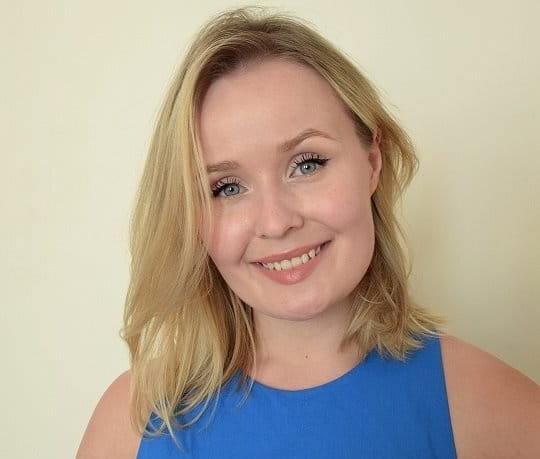 I joined KONE in 2018, and since then I have worked in the Cybersecurity Identity and Access Management (IAM) team, where I gained valuable experience of designing and developing technical security tooling. During my time in IAM I worked as a technical product owner and drove several security improvement projects. I have had the chance to share my experience and learnings from for example DevOps adoption and security in a few European conferences in the past years.
I graduated with an international triple Master's degree in Management of Information Technology and studied in universities in Finland, the Netherlands, and France. I did my Bachelor's degree in Economics, and the funny thing is that now Pauliina and I are one of the few women in cybersecurity at KONE, and we share the same study background.
Currently in my free time I either study more on cybersecurity topics or get my hands dirty by renovating an old apartment. On top of painting and renovating 100 years old doors, I enjoy occasionally playing badminton with my friends and go sweat in a spinning class. Recently I became ambitious in challenging my brain with crosswords and cryptos. I like to solve at least one every morning with a big cup of coffee and every night before going to sleep.
Pauliina:
Hi! My name is Pauliina. I am passionate about cybersecurity, long distance running, and anything that requires stamina. Some people call it boring, but I love it – I can easily run for 5 hours and still enjoy it! Hence, endurance is a core part of my professional identity as well.
In addition, I think of myself as a target-oriented person with a strong focus on people. Working with people and combining my interdisciplinary background into an intriguing mix of technology, compliance and the human mind has always been the best part of my job. And my current role is related to that.
At KONE my role is to manage cybersecurity awareness within the organization and to promote our cybersecurity culture to become part of KONE's day to day. My main focus is on creating tools that enable people and help our employees learn more about cybersecurity. I help people understand and uncover the mystic behind cybersecurity to make it easy to digest and take into practical use in daily work.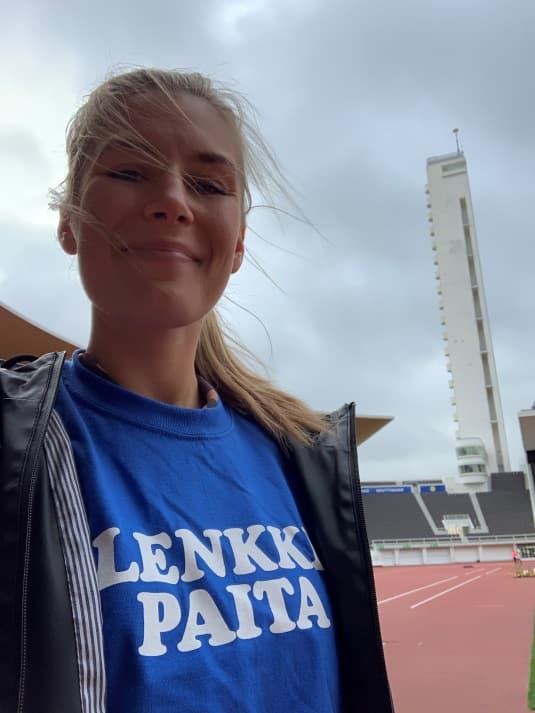 Before KONE I worked as a cybersecurity consultant working in the technology consulting sector and in different IT project management roles. In my previous role, I was the ISO 27001 Lead Auditor for clients, and helped them reach their cybersecurity goals. Now, it is interesting for me to be on the 'the other side of the table and see the implementation through.
My educational background is in Economics; I have graduated from Turku School of Economics majoring in Information Systems Science and Business Law.' This was a combination, which I found fascinating and the combination of tech and legislation is one of the reasons why I work in cybersecurity. My academic passion for cybersecurity, privacy and digital trust helped me contribute to research on these topics and inspired me to start my PhD in cybersecurity.
Why cybersecurity as a profession? And why KONE?
Pauliina:
Unlike popular belief, cybersecurity made me a people person and challenged me to become even more open. However, I am also a very private person and have always had a strong urge to control data about myself. This led me to drive my career towards data protection, information security & cybersecurity.
Cybersecurity is a trendy topic for tech companies, and in new companies it is often built in from the start. However, what I find most interesting is working in cybersecurity in a manufacturing company like KONE, where the importance of digital technologies has grown in the past years and has now become part of the DNA.
My motivation is the ability to see the change and transformation from a traditional manufacturing company to a company with a lot of digital and connected products and services. Obviously cybersecurity plays a major role in this, and I get to be part of it.
Vilma:
I've always been into technology and found it fascinating - and even easy to learn already as a kid. As a fun fact, when I was in elementary school I was coding and administering my own web pages during free time. When I was 8 years old I was also instructing how to play games with Linux PCs in local open source development community event. It was only later during my Bachelor's degree international business studies that I got really interested in cyber espionage cases from the industry. I ended up writing a thesis on that topic as well in the university.
Working in cybersecurity feels meaningful every single day. Before KONE I was working in a consultancy company where I made an interesting analysis on how physical access control and video surveillance systems are managed in the public health care sector. The several site visits and interviews showed me that these security systems are vital and it really matters how we manage and operate them.
What especially interests me at KONE is that we are a large-scale global company doing business in a world where physical and digital connect. So, when we talk about securing our products we are talking about making a big impact on physical security and safety of millions of people around the world.
The future of cybersecurity at KONE
Vilma:
From a cybersecurity perspective, we are living in exciting times. We provide digital services for our customers and, at the same time, as a manufacturing company we need to keep up with the challenges that come from the digital world.
My vision and goal is that all our solutions are built secure from the start and are secured end-to-end throughout their life cycle. We in Application Security support KONE Technology & Innovation teams to build and protect their solutions continuously against cyber threats out there. At the heart of our job is to enable the teams to do this in a self-enabled manner, where the people who design, develop and operate technology take security requirements and threats into account in every iteration, during the design phase all the way from development to the operations.
The world around us is changing fast, which is exciting and keeps us on our toes. On top of the changing threat landscape, we are facing new security requirements all the time from our customers and for example from the customer's market legislation. One way that we build customer trust in this challenging environment is through cybersecurity certifications. We help our product teams to comply with the requirements and create additional value from security. Building awesome, secure products in a secure manner requires a curious mindset and continuous improvement of skills, working styles and technologies at KONE. We need to make sure that we evolve at the same speed, if not faster, than our environment.
Pauliina:
It's super important for us to meet the customer's expectations, as Vilma mentioned. In addition to the efforts put into complying with complex requirements deriving from legislation, industry standards or customer expectations, another challenge is the ever-changing cybersecurity threat landscape. This is a domain where nothing can be anticipated. When working in cybersecurity, we need to constantly follow the trends and what is happening inside and outside our company. And how we should proactively protect it.
It's also good to remind ourselves that there will never be a guaranteed 100% security, and this work will never be 'done'. Cybersecurity is a continuous thing where we need to constantly be aware of what is happening inside and outside.
As part of our digital transformation, we must ensure cybersecurity is embedded into everything we do. And for that we need the engagement of everyone at KONE. That's the mission we are driving forward. It's important in all companies, but especially in a company focused on 'People Flow'. Embedded cybersecurity will help us contribute to a safe People Flow for all of us: our customers, end-users, and our employees around the world.
Vilma put it nicely one day when she said that cybersecurity should become part of our DNA. So whether you are a maintenance technician or factory operative or software developer at KONE it should be part of our way of working. And KONE's cybersecurity team exists to support and guide the way in how to act in a cybersafe manner.
KONE's investment in cybersecurity is a part of KONE's ongoing IT transformation journey. Read more about how cybersecurity is becoming part of KONE's DNA in the second part of the blog. Stay tuned!
Learn more about KONE Technology & Innovation and our career opportunities.