Wide global exposure and strong position in the key growth markets
The global scale of the business provides stability: KONE is present in the Europe, Middle East and Africa area (39% of sales in 2022), Asia-Pacific (41%) and North America (21%).
KONE is one of the leading companies in the industry and has a strong market position especially in the growing Asian markets.
| | | | | |
| --- | --- | --- | --- | --- |
| | EMEA | North America | China | Rest of Asia-Pacific |
| New equipment | #2 | #3 | #2 | #1 |
| Maintenance | #3 | #4 | #2 | #2 |
A life-cycle business with high share of stable service revenue
KONE's business model is to provide solutions for the full lifecycle of equipment, starting from the sale of new equipment, through maintenance and modernization.
The growth of the elevator and escalator industry is driven by three key megatrends, urbanization, sustainability and technology. These strong megatrends support new equipment market growth, which feeds into growth of equipment base in maintenance. The installed base of elevators and escalators is aging, providing a growing need of equipment modernization.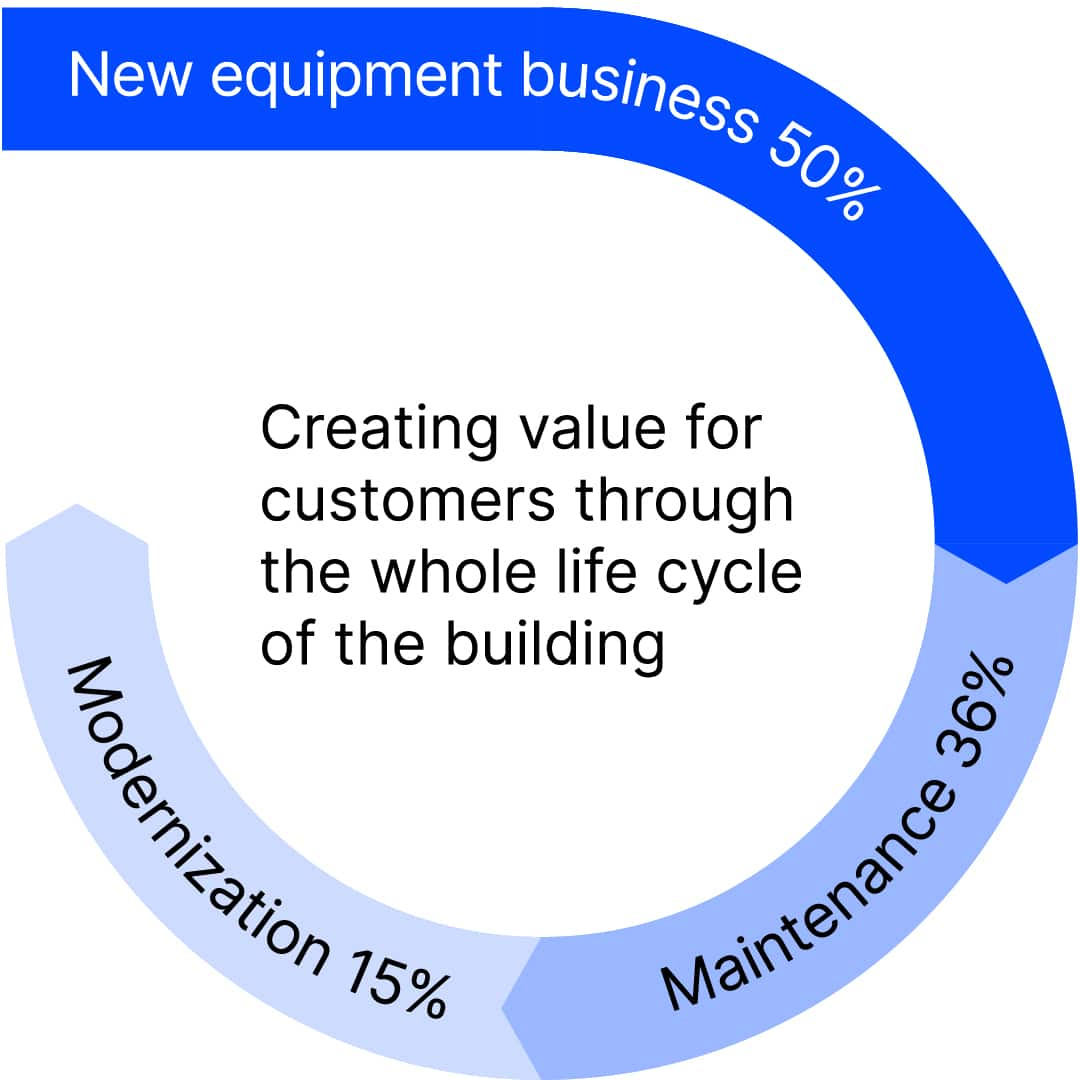 Driving competitiveness through customer centricity, innovation and productivity
We retain our challenger attitude and develop our competitiveness by continuously looking for new ways to add value for our customers with our services and solutions. We also systematically strive to improve productivity and quality.
We are proud of our innovation track record. With ~4,800 granted or pending patents across our businesses, we consider ourselves the innovation leader in our industry and with our partners, we constantly strengthen this position. KONE's innovative solutions include breakthrough technologies such as the machine-room-less elevator, a superlight hoisting rope that enables elevator travel of up to one kilometer, predictive maintenance with 24/7 Connected Services and DX class elevators with built-in connectivity.
With constant development of competitiveness, KONE has grown faster than the market.
Capital-light and cash-generative business model
KONE's business is capital-light. We have manufacturing units in all the key regions, and we cooperate with many local and global component suppliers. As a result, the level of tangible and intangible assets is relatively low in the business.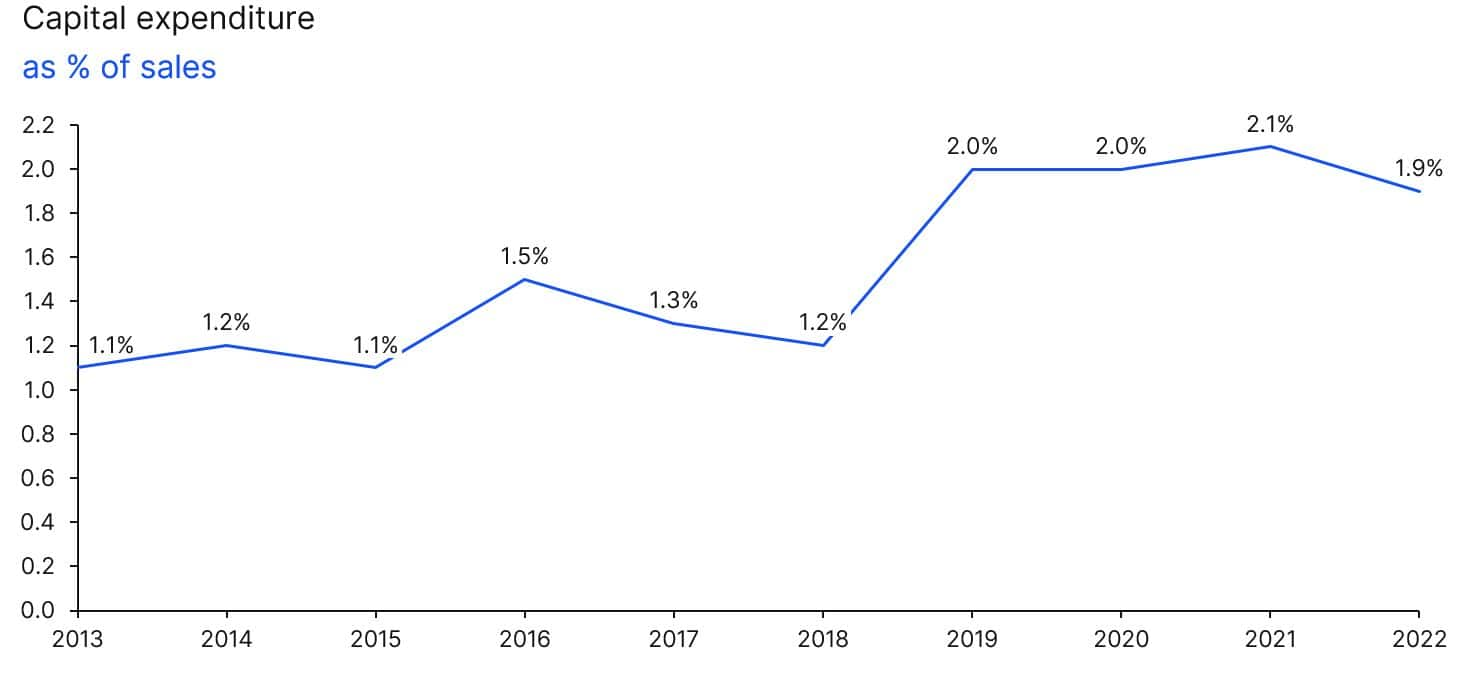 We have strong cash generation and negative working capital thanks to advance and progress payments from our customers across businesses and geographies.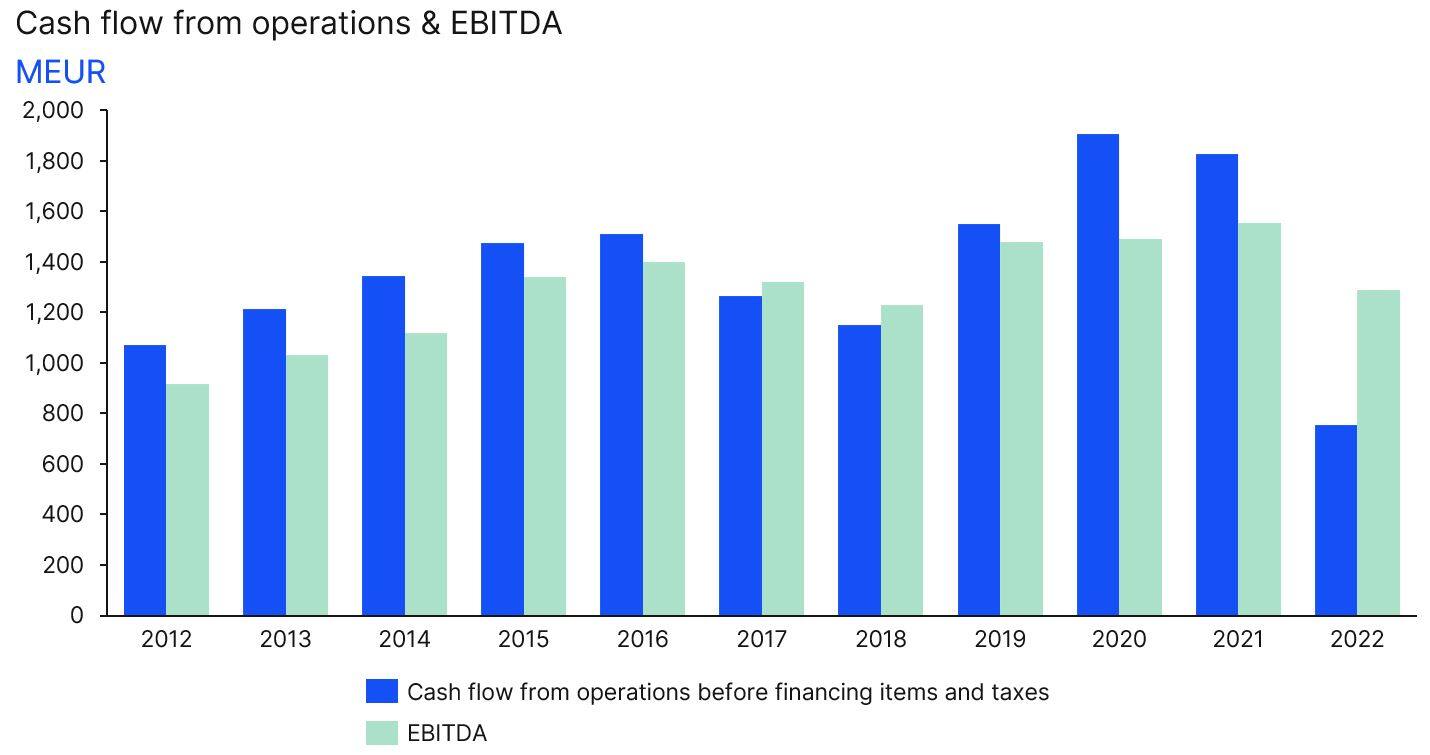 The cash generative business model has enabled steadily developing dividends for shareholders.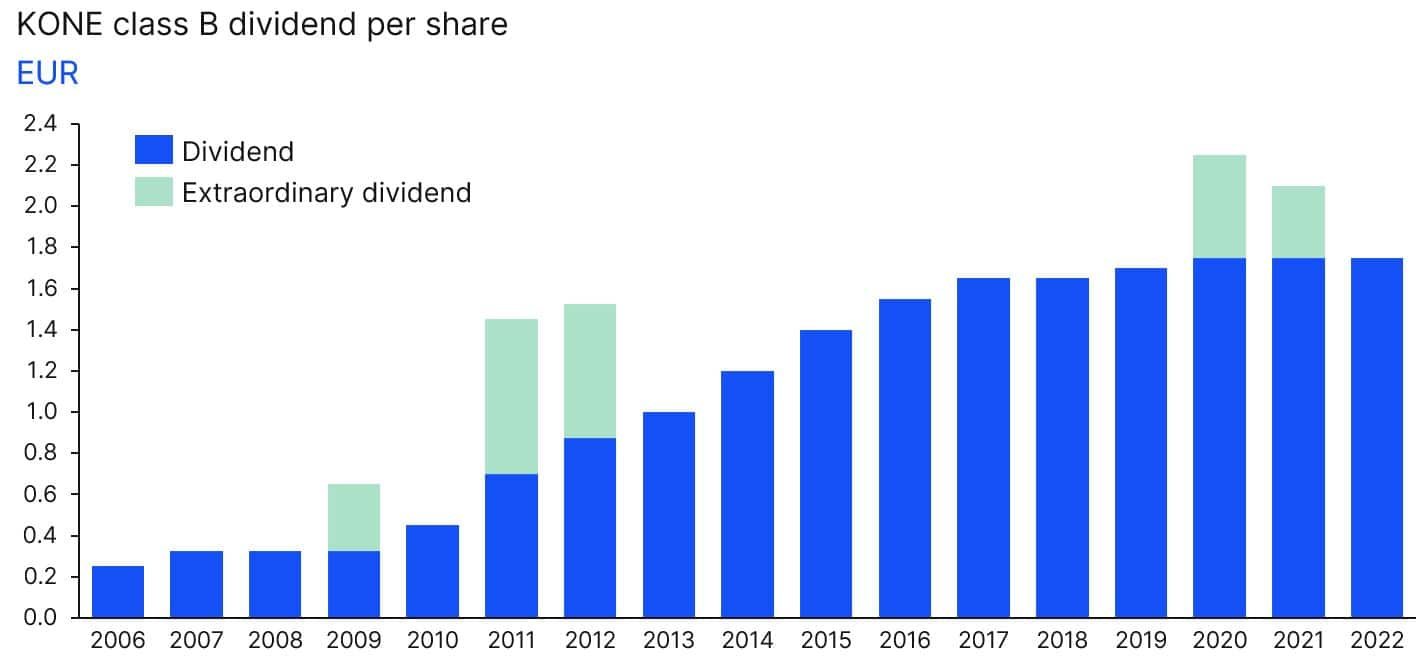 Good profitability combined with our capital light business model enables high return on capital.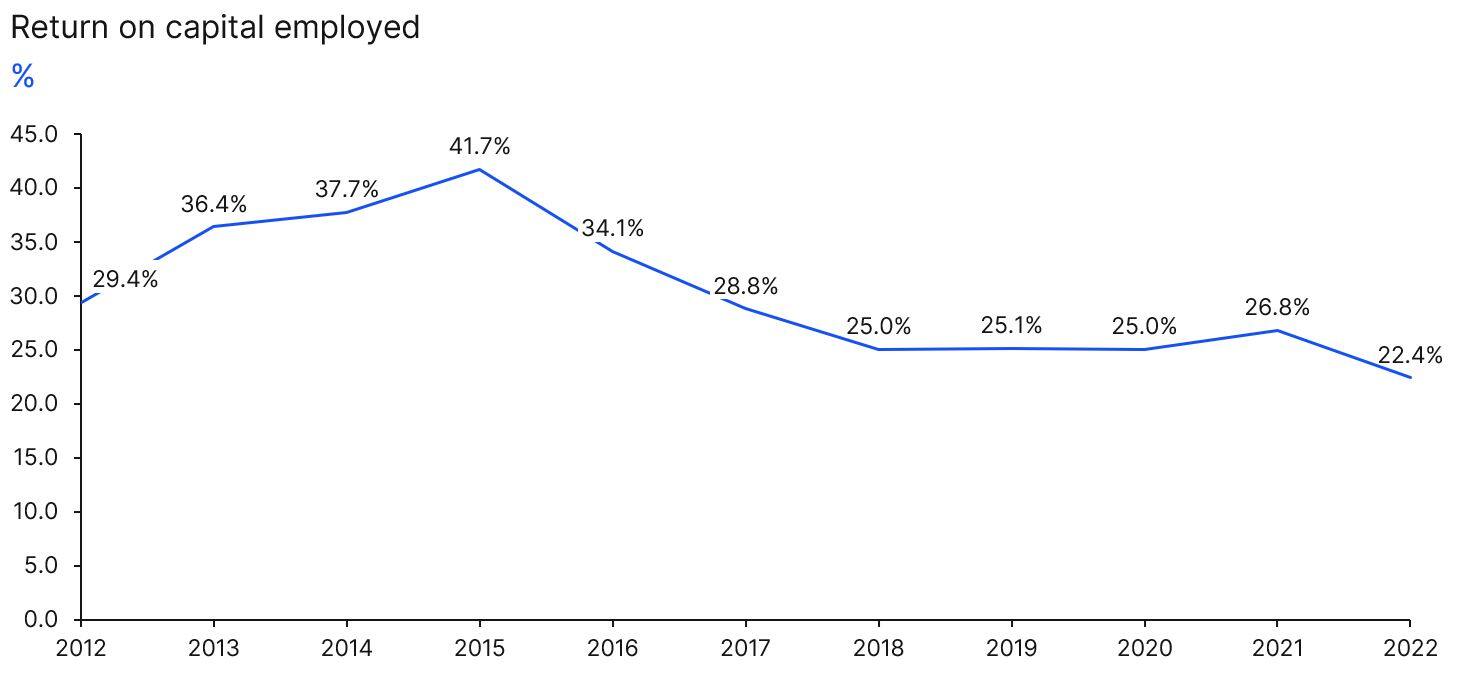 Calculation of return on capital employed = [(net income + financing expenses) / (equity + Interest-bearing-debt (average of the figures for the accounting period))] x 100