At KONE we are empowered by inclusion. Based on our work towards a more inclusive environment, KONE landed on the list of the top 100 Best Companies for Women in India 2020 for the fifth time in a row. We couldn't be happier – we've put a lot of effort into pioneering initiatives that help women, and everyone, in KONE build successful careers.
"At KONE, diversity and inclusion are inherent parts of the way we work, and we constantly strive towards building a high-trust culture that is unparalleled for women employees across India. We continue advancing diversity through our professional development, advancement and safety programs, and inclusive policies and benefits across every level and role," – Amit Gossain, MD, KONE Elevator India.
What are those pioneering initiatives and how do they impact the daily life of our employees?
We talked with three of our software professionals, based in India, about their experiences on how they have been empowered by inclusion at KONE. Please meet Team Lead & Test Automation Engineer Josephine, Software Engineer Lingameena, and Software Development Manager Maheswari.
In our conversations, three things came up as essential aspects of why KONE is an award-winning employer for women in India:
Equal opportunities to advance your career alongside life
Opportunity to make an impact and create change on a global scale with grassroots employee projects like the Womens' Council in India
Opportunity to work in a truly diverse global and cross-functional team on complex technological innovations to improve the flow of urban life.
Career development and progression – an equal opportunity regardless of life situation
Josephine has been with KONE for 13 years. She started at KONE in Chennai back in 2007 after graduating with an electronics and communications engineering degree. She was accepted into KONE's one-year Graduate Engineer Training -program, after which she moved on to elevator testing. With a lot of studying and hands-on experience, she eventually moved roles and became a Test Automation Engineer in 2013. She feels she was lucky to be a part of test automation testing while the industry was just beginning to bloom between 2013 and 2019.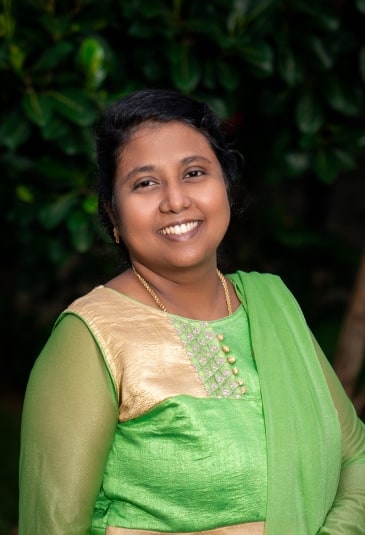 Josephine feels she has many opportunities to learn alongside working. She has received lots of training from Finland on how to use and develop the Robot Framework. Currently, Python is also "hot" in the test automation field, and she has continued to develop her skills both inside and outside of KONE.
Josephine also appreciates the leads at KONE, whom she finds trustworthy and provide opportunities to move towards new challenges. Initially, Josephine was the first woman in her team of three, but the team grew to 15 test automation engineers, and five women have joined the team since. Josephine became interested in leading a team after having the opportunity to mentor and teach junior professionals. She was also motivated by other KONE female leads like Aldina Codesso Lipponen in KONE's Hyvinkää office.
In early 2020, Josephine became a Team Lead. KONE bases career progression on continuous improvement and performance:
"Based on my years of experience and continuous good performance, KONE lifted me into a leadership role and has trained me to be a better leader. They have trusted me, and they want to see me succeed. This means a lot to me."
When Josephine first started at KONE, she was an unmarried young professional. Now she is a seasoned professional, and married with two children. KONE has supported her not only professionally, but also through many important life moments. She shares one example:
"We used to have a three-month maternity leave, which is standard in India. We brought the topic up, and not long after, we got it extended to six months. This was great after having my second child. I highly appreciate it."
In a sense, the Nordic work-life-balance is also gaining ground in India, driven by local needs.
Opportunity to make an impact and create change on a global scale
Although the industry is still male dominated, KONE is an equal opportunity employer focused on creating a more inclusive environment for our diverse global teams.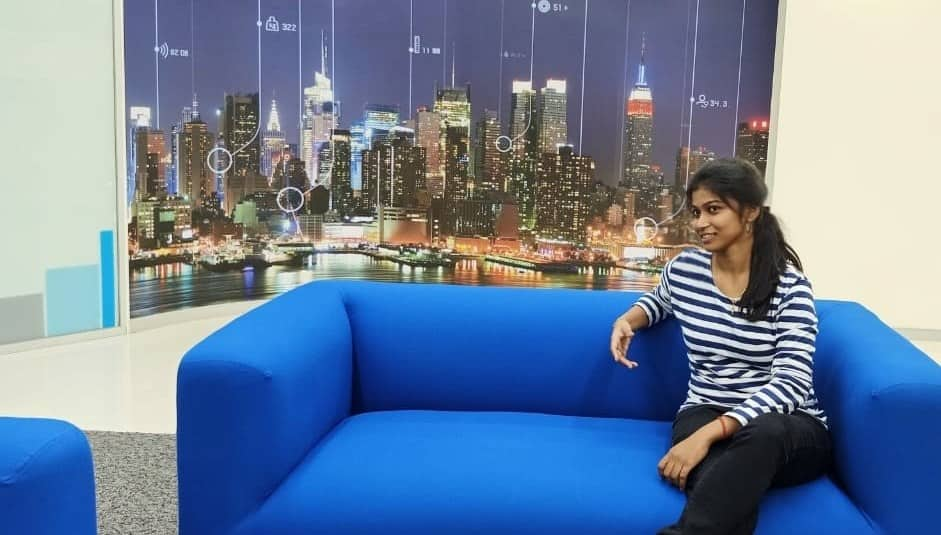 Three years ago, computer science and engineering graduate Lingameena joined KONE as an intern. Reflecting back, Lingameena feels this was the single most important decision she has made.
Currently, Lingameena works as a Software Engineer for the Order Bound Software Team at KONE's Global Software Center in Chennai. Her team thinks broadly about the needs of the customer from both the safety and cost point of view.
One thing that has helped Lingameena's career success so far has been the additional training provided by KONE. By continuously learning new skills, she has gained confidence and a broader outlook into the working world.
For Lingameena, one reason KONE is an award-winning employer for women is the opportunity all employees have to participate in global innovation. Lingameena recounts the story of when she participated in KONE's Idea Flow, an internal innovation competition focused on finding new health and well-being solutions for elevators and escalators due to the changed situation in the world.
Lingameena's team submitted their idea of implementing social distancing features to KONE's escalators. Her team got the opportunity to pitch their idea to KONE's top management, including CEO Henrik Ehrnrooth. Her team won first place in the Global Innovation Challenge competition.
"It was a wonderful experience and a great platform to showcase our idea. I love that as a young professional I have had the opportunity to make an impact on such a large global company, trigger a concrete change, and improve our products due to changed customer needs"
As a result, KONE's Women's Council was started as a grassroots initiative in 2020, and it includes mentorship and well-being programs. The Council also has subgroups, such as the Women Talent Council, which provides peer mentoring and leadership training programs for women. The Council works as a great support system for the women at KONE India and plan to continue supporting women in 2021 and beyond.
Opportunity to work in a diverse team and innovate to improve the flow of urban life
As our new SVP of Digital Services, Johannes Rastas, stated in his blog, KONE's technology and innovation teams work in global teams on complex problems. For them to be successful in innovating and creating value for our customers, diversity of perspectives is essential.
Maheswari started as an Embedded Software Developer 20 years ago. She comes from a family of engineers and teachers, and decided to follow her family's footsteps and study electronics engineering. Maheswari already had extensive experience in embedded software development when she joined KONE's R&D unit nine years ago.
Currently, she is a Software Project Manager and part of a team of embedded software professionals. She is responsible for delivering order bound software solutions for elevators, which are tailor made software developed as per the needs of the specific customers. The team is an essential part of KONE's supply chain and ensures the software solutions work smoothly.
Maheswari likes her diverse department of nearly 165 software professionals. There is a lot of variety in cultures as people come from different states across India. They also work together with global counterparts on various products, technologies, business units, cross-functional teams, and supply units serving KONE customers globally. And that feels meaningful to her.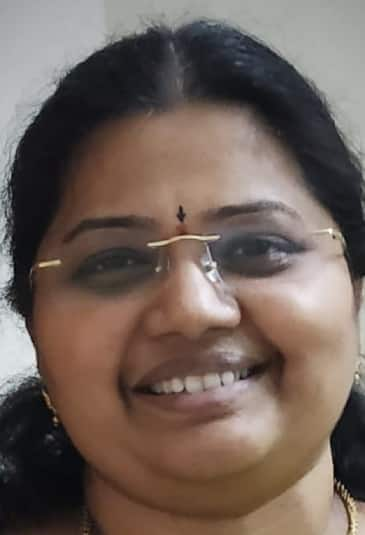 Maheswari believes that working in an empowered environment, where she owns her decisions and takes responsibility for her actions, is ideal not only for women, but for everyone. For her, KONE provides a safe and congenial work environment, which has not only women-friendly policies, but also accommodates people from diverse backgrounds and different experience levels. What is most important is the trust, instilled from KONE leaders in their employees.
"Employees at all levels are encouraged to provide input into many aspects of the company. We are supported in the work we do, as well as our professional growth."
KONE's India Elevator Managing Director, Amit Gossain, reiterates that "At KONE, we firmly believe that gender diversity is not only good for the organization, but also an important groundwork for a peaceful, prosperous, and sustainable economy." Inclusion is an important driver for innovation in our tech teams in India and globally.
What makes KONE a great place to work in India?
As Maheswari sums it: "Kone provides equal opportunity for all in a company that strives to be at the cutting edge of its industry's digital transformation: across gender, ethnicity, age, culture, generation, religion, class/caste, language, education, geography, national origin, disability, sexual orientation, work and lifestyle, work experience, job role and function, thinking style, and personality type."
From the experiences of these three professionals, for them, KONE is a place where they enjoy working and are empowered by inclusion. Diversity makes us unique, inclusion makes us powerful.
This year we're heavily growing our team in Pune, India. Read more about our tech team in India and Diversity and Inclusion at KONE. If you're up for the challenge to build software that moves one billion people every day, please check out our open positions and apply!