Padmini Gorthi, our Head of Design & Innovation Manager in India, is an architect, Master of Urban Design, and has an MBA in Project Management. She has worked at KONE since 2012 and was one of the early members of the design team in our India location of Chennai. Now the team has grown manifold with designers from various backgrounds and skill sets.
We talked with Padmini about her journey from being an architect to designing urban life at KONE. Read more from her first blog here.
Enhancing and adapting products through cultural design stories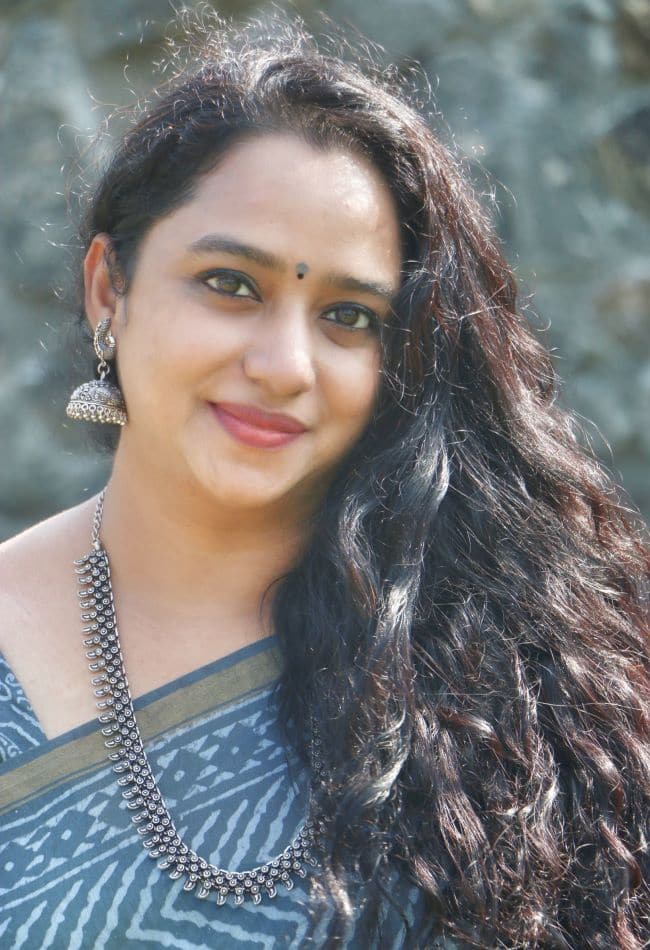 When I first started at KONE a lot of the design was happening on a global level. During a workshop with different stakeholders, a colleague from one of our frontlines came to me and said, "when I talk about design to our customers, I feel like I am speaking an alien language". This was an eye opener.
We saw that at the frontline and customer touch point our product and design stories weren't getting effectively translated. What was an organic way of talking to us designers was a complicated explanation to the non-designer. We needed to simplify it for the people working in the frontline and put it into a local context.
Armed with this learning, our design team started to do research with the local teams. There is nothing like learning it yourself. We interviewed people who work in our frontline, on the supply line, in marketing, and brought people together in workshops. They felt included, heard, and valued for their expertise. And we found that they were super happy to contribute to the process. This approach gained the trust of other business functions and the design team became accepted by the predominantly engineering-focused organization. Today one of our proudest achievements is that our frontlines find it easy to reach out and communicate with us.
By doing these co-creation workshops over the years, we were able to come up with design stories that resonate in the Indian market. One example is the design story behind our hugely successful I series visuals. In India, we believe that life is created by the five elements of nature, which has evolved from our old philosophies, and is often referred to as 'Pancha Bhoota" in many Indian languages from Sanskrit to Tamil, Telugu to Hindi. All Indians understand this, regardless of region, religion, or language. So, this is what we chose as inspiration for our first release of the I series "Five Elements", which came out in 2015. The series has been well loved and features various design elements for different components of our products. We designed our elevator cars according to these five elements. For example, "Sunglow" is the name of one car, representing the element of fire, and it has rose gold finishes and relevant patterns. Using such symbolism brought local context to our products and their design stories.
Later, we continued with a similar theme of "Navaratna", the "Nine Gem - series", another historical and astrological connection to Indian heritage. By taking common cultural aspects we were able to build a world of products connected to our roots. This made it easier, not only for our people to get inspired by, but also offered a north star to follow. Our customers appreciate being able to connect to our product stories, which has played a part in our products succeeding and flourishing in the market.
When we started working on the new visuals for I Series, we also received feedback from our frontline to not change the theme, as it resonates with the customers and the end users. Instead we retained the theme and designed completely new visuals. We launched 35+ new visuals for the l series in February 2021, and our customers have received it very well.
Physical and digital by nature in design work
With technologies like our KONE DX Class Elevators we are able to push boundaries and create refreshing experiences for our customers, taking into account their location, context, and setting. From the Indian market's perspective, we can redesign the "Navaratna" series not only through physical design, but also through our DX car experience. We recently launched the KONE SoundLight feature that creates a redefined user experience and differentiates our buildings. (Get to know the KONE SoundLight product here.) Elevator journeys can now go far beyond the ordinary, by harnessing the power of digitalization to deliver a user experience that inspires, informs, and delights.
The way we approach digital experience is not only about what things look like or how they work on a touch screen. We also consider the sound and lighting and overall ambience in elevators. Can we create and change the ambience by experimenting with sound and lighting? What kind of flavors and layers can we bring out to impact the experience with the urban space? KONE DX Class elevators connect digital technology with sound, light, media, and human insight-driven interior designs to offer uplifting multi-sensory experiences.
For example, we know that people in India are big on music and lights, both vibrant and subtle. We can tell stories or create experiences like "Those summer days" or "the Indian dance" to connect people with their environment and the moment. These experiences can be traditionally bound and global.
This brings us to people flow and how people interact in their surroundings. The concept of people flow started just as a few words for me. However, it's grown into an important topic and way of life. It's about how we can ease the daily movement, improve people's mood, and add a feel-good factor to life.
When I visit Finland, the tram stops fascinate me. A concrete example of great people flow design, with the goal of improving urban life, is how the tram stops are designed to enable easy access for prams, wheelchairs, and the elderly. It's a seamless experience that you appreciate because it makes your life easier and somebody has thought about this experience from the user's perspective – people have been heard and involved in the design process.
We strive to bring the user perspective to our products and solutions. Our design team is dedicated to creating solutions that ease and enhance smooth people flow, enable and empower accessibility for all, and create amazing user experiences at the same time. It is fortunate that I have a team of talented and dedicated designers who get immersed in research, be it about design or user experience and try to analyze and interpret the needs of our end users, and translate them into world-class designs. Right now, our team is working on something exciting that will make an impact, so watch this space for more!
KONE has an established technology center in Chennai, India and now also a tech hub in Pune. We are constantly looking for new technology talent to join us in our mission to improve the flow of urban life. Read more about KONE India and KONE Technology & Innovation here.