20 years of knowing when to act and when to be patient
From a disciplined upbringing to an empathetic leader, Senthil Kumar's 20-year career journey includes a host of roles and much learning. His key tips for success? Maintaining motivation, resilience and patience during hard times, as well as a healthy work-life balance. Read more about Senthil's incredible journey and learnings during his 20 years at KONE!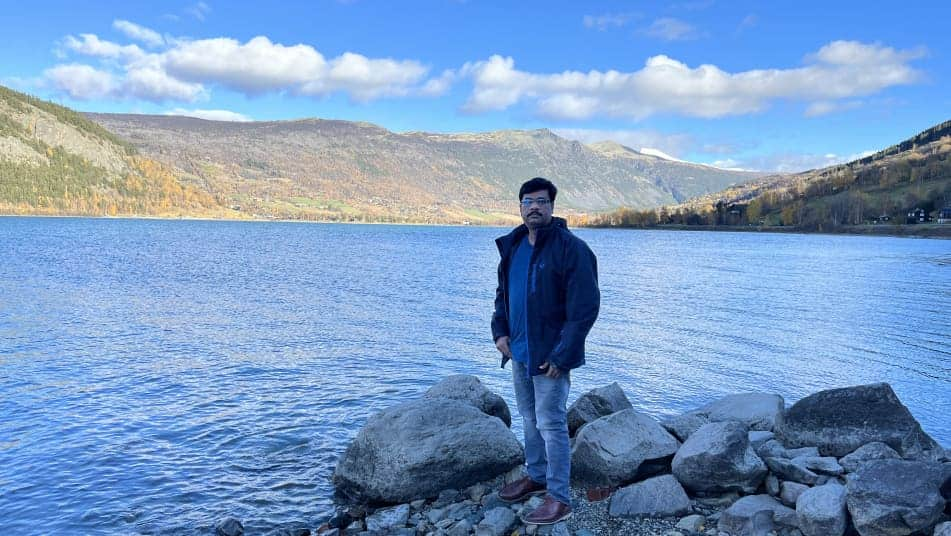 Hi, my name is Senthil Kumar and I am from Chennai, the capital city of India's southern state, Tamil Nadu. We speak Tamil, the oldest living language and one of the classic languages of India. My family background is a humble one. My father is a military veteran who served for over 21 years. His military discipline and perfectionist tendencies have carried over into whatever I do; I owe him the credit for this. My mother is a homemaker who raised my siblings and me while my father was at the border.
My journey at KONE
I completed my master's in power electronics and drives at the College of Engineering in India. In addition, I have learned software through curriculum and external courses. In 2002, I joined KONE as a Senior Management Trainee taking care of the software for the legacy control systems. After 2 to 3 years, I also started to handle the hardware part. I handled custom-built software for one of the control systems for over a decade. Back then, our India research and development (R&D) team had very few members, so we worked on the complete cycle, gaining excellent experience from the process perspective and a system-level understanding of what an elevator is.
In 2010, India R&D was fully established as the India Technology and Engineering Center, and in 2011, I moved into the ITEC side as the Chief Design engineer. After that I led the electrification team in India, where I spent nine years in various roles such as Component Manager, Regional Category Manager, Deputy General Manager and General Manager. I also participated in a leadership program at KONE – an excellent opportunity that molded me as a leader. Now, after 20 years, I am back in software as the Software Domain lead and Product Owner – legacy Software.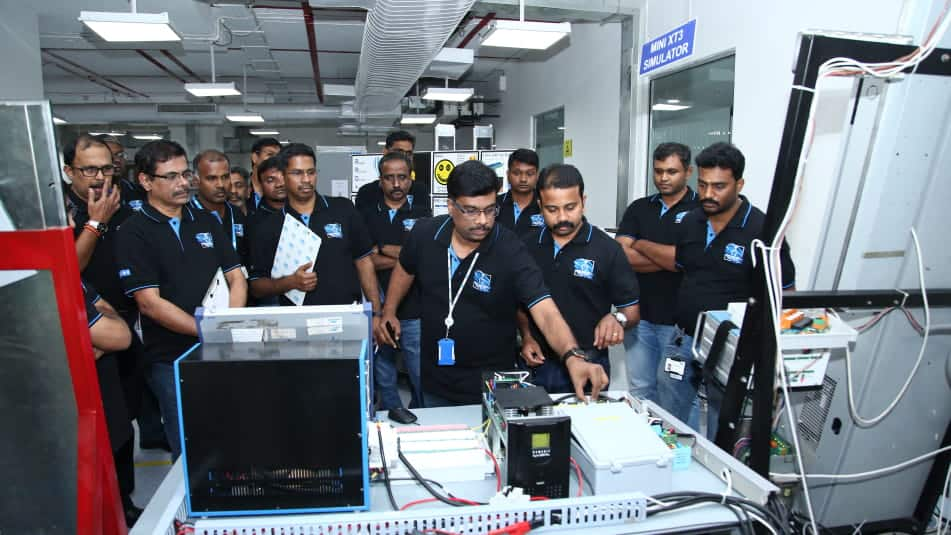 Maintaining motivation
During my 20-year career in KONE, I have had new roles at regular intervals. The changes and increased responsibility have been an excellent motivator. Maintaining motivation is crucial yet often a struggle, and it's something that my team and I are currently focusing on. Therefore, my tip is to look for new roles that interest you and increase your responsibility. Continuing to learn is another vital trait – there is always something to learn from everyone!
Resilience and action
"Have resilience and patience when things aren't going your way."
It is essential to learn when to act and when not. Sometimes waiting can be just as important as acting. However, I have learned to take the initiative and make things happen for myself. With the new roles, for example, it is you who must set things in motion for your life path. You are the one who can make it happen. But this is not to say you have to do it yourself, as support and help are significant contributors to personal growth. I would not be where I am today if it wasn't for the support I have received throughout the years. But it is also up to you to go out and seek this support.
If you think I can be of any support to you and your career, please feel free to reach out to me.
"Rarely will time come on its own for things to happen, and the rest of the time, we need to make things happen."
It's not all work
As a leader, I have learned to be empathetic. Understanding the limits of your employees and remembering that work is not everything. Even now, I keep chasing my people out of the office after 6. Throughout my 20 years at KONE, I have witnessed the change in KONE's culture and ways of working. KONE has improved and grown to encompass a work-life balance.
"If work is a building, Life is the foundation. So, the foundation should be strong for the building to be strong"
Your work-life balance should be your main priority. It is linked not only to your health but also to your social life and productivity at work. If there is an imbalance, both suffer. These are my main learnings through my career journey, and I hope to be able to continue to apply these for another 20 years at KONE!
If you are looking for your next growth opportunity, visit our KONE career page, we want to hear from you!