Finding the sweet spot between Business and IT
Szilvia Veres moved to Finland 12 years ago to find herself in the complex world of IT and business, working as a solution design owner in KONE Enterprise IT. Her years at KONE have been full of continuous learning opportunities and every year has been different from the last. Read Szilvia's story below to find out why!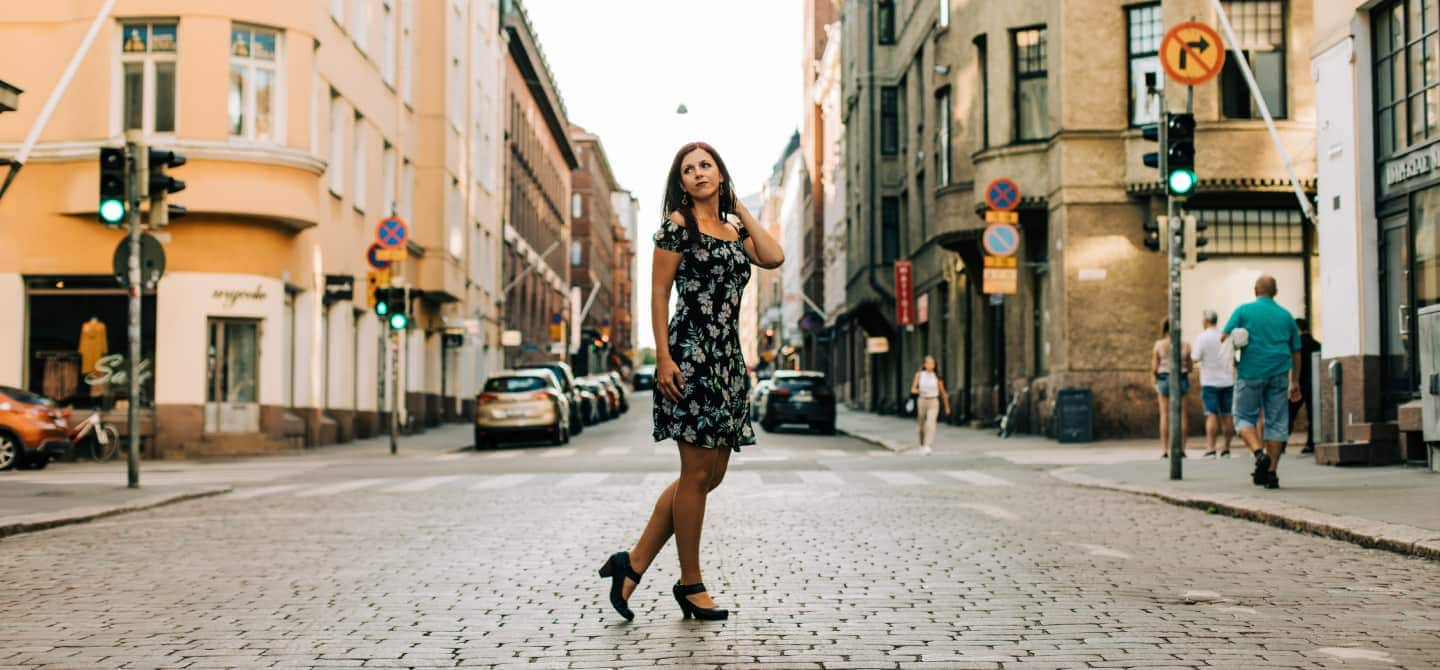 Hi! I am Szilvia, from Budapest, Hungary, and I have been living in Finland for the past 12 years. I am currently working as a solution design owner for Customer Insights Solutions here at KONE Enterprise IT.
Falling in love with Finland at first glance
I fell in love with Finland when I was 16 visiting the country with my choir for the first time. I then found the opportunity to come back here for two summers as a volunteer, and later for a half-year university exchange program in Lapland. By then I already knew that I wanted to live here. Finally, after completing my studies at Budapest Business School (a dual degree program with a Dutch university of applied sciences), I took a leap of faith and moved to Finland. I did not have any job at that time, so I was trying out all kinds of work - in restaurants, the concert industry and also as a Zumba instructor - before I found my first long-term position in digital marketing.
A role that requires an understanding of both worlds: business and IT
I joined KONE in 2016 to work on the customer experience acceleration program in IT as a roll-out coordinator. I had already been getting more and more interested in the digital side of the world, but when I joined KONE my interest in digital solutions just flourished. Three years later I became solution design owner for Customer Insights Solutions, – a role which makes great use of my analytical thinking and communication skills and where I need to understand both business and IT.
My role involves coming up with IT solutions to business needs, translating the requirements for the developers, as well as the other way round – making the development team's work understandable for business.
I enjoy the challenge of turning business needs into action: I need to explore different options, understand how things work and collaborate with my team to propose solutions accordingly. I lead the planning and prioritization of the work (based on business input) according to agile methodologies and contribute to the long-term roadmap of the solution.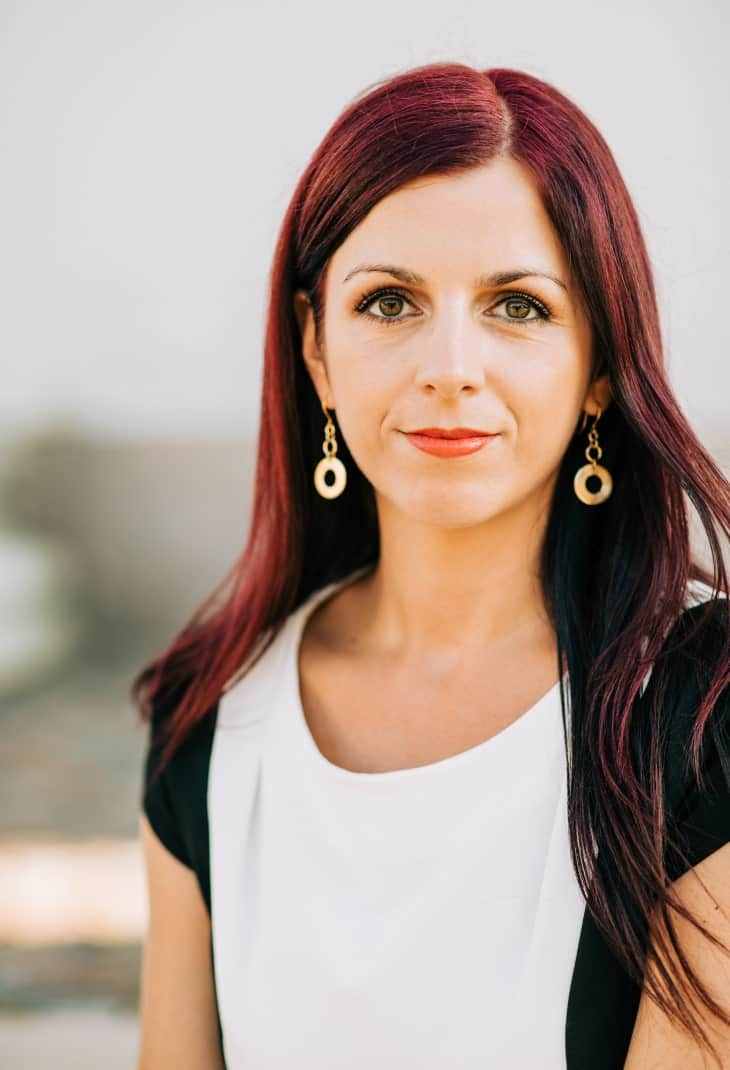 Data is key to achieving success with customers
With the team we have created solutions to ease collecting customer feedback at different touch points throughout the customer journey in the New Equipment, Maintenance and Modernization businesses. We are also working on enhancing and automating the process for the yearly Customer Loyalty Survey, resulting in less manual work for our country organizations. Using the NPI (Net Promoter Index) methodology we also enable a feedback loop system, which means contacting unhappy customers to find out and solve the root cause of dissatisfaction. This motivates me as it helps to improve KONE processes and builds our customers' trust in us.
Working at the intersection of Business and IT means that I work daily with many stakeholders in a matrix structure as well as external vendors. This includes the Customer Insights team within Marketing that works with and analyzes the collected data to create actionable insights. There are business line representatives who are in charge of business processes and different touchpoints of the customer journey. Of course, I collaborate a lot with IT colleagues from different teams, developers and external service providers – together we build the solutions and create the required integrations with other systems at KONE. I am also in contact with the data management team to make sure all the data we use and collect is in line with KONE guidelines.
We are working towards more automation in our collection of customer feedback, and towards gaining more valuable insights which will be made visible to KONE employees. We are working to integrate the feedback loop system into business processes by making it easily available for follow-up owners in their daily tools.
During more than 5 years at KONE every year has been different
During my journey, my own role has evolved alongside our customer feedback collection. That is why I can confidently say that during my five and a half years at KONE every year has been different. I am lucky to be in an area of continuous development where I can grow personally and professionally, as well as have an impact on our business. Learning on the job works best for me, which is also something KONE promotes.
At KONE we are experimenting with new ways of working, which is exciting and enhances further development. There is no ready-made outline for my position. The transformation is ongoing and I appreciate that as a result of the organizational changes my role gets uplifted and my responsibilities reshaped to become more strategic. I like that at KONE it's possible to adjust your position to a certain extent, so you´re able to do more that truly motivates you.
I really enjoy working at KONE because I have met many amazing and inspiring colleagues throughout the years. I try to focus on work-life balance as well. Every morning I drink lemon water and try to start my day with a workout at home; it gives me energy for the rest of the day. During my workday I use calendar blocking to be able to better manage and prioritize my tasks. I remind myself to learn something new every day, reach out to people and be open to new opportunities!
If you are looking for your next growth opportunity, visit our KONE career page, we want to hear from you!