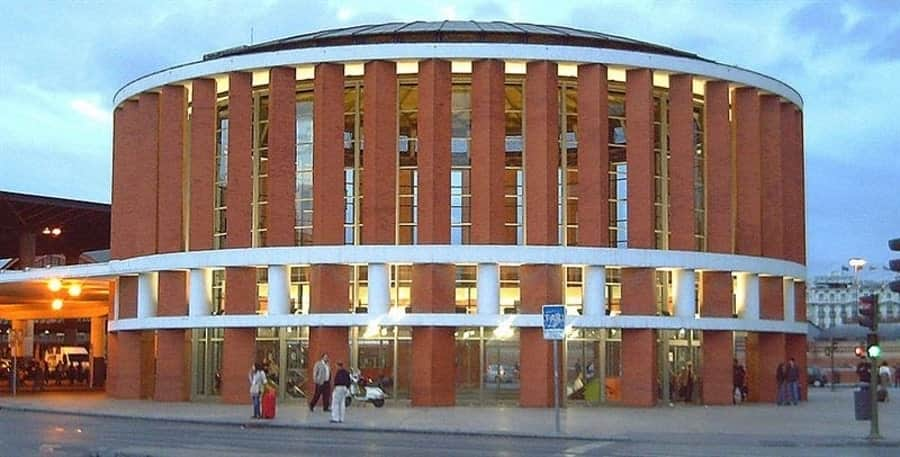 KONE Corporation, press release, July 24, 2019

KONE Corporation, a global leader in the elevator and escalator industry, has secured an order to modernize 60 escalators and 14 elevators at the Atocha train station in the Spanish capital. The order also includes maintenance for 25 years.
The hub of the Spanish railway network, Atocha is currently undergoing a massive renovation. Due for completion in 2023, it is expected to handle up to 87 million annual passengers in Europe's eight largest city.
For a smooth, safe and pleasant passenger experience, KONE will be equipping the commuter train area of the Atocha station with 60 eco-efficient KONE TransitMaster™ escalators designed for round-the-clock operation in environments with high traffic flow. Additionally, KONE will equip the station with fourteen KONE MonoSpace® elevators.
"We're extremely excited to be involved in the renovation of this historic landmark building and to provide a premium passenger experience to the growing number of local railway passengers in years to come," said Pierre Liautaud, Executive Vice President for KONE South Europe, Middle East and Africa.
KONE booked the order in the first quarter of 2019.
For further information, please contact:
Hanna Rutanen, Director, External Communication, tel. +358 41 5071361, media@kone.com
Read more
Previous press releases are available at http://www.kone.com/en/news-and-insights/releases/ :
January 28, 2019: KONE wins order for first phase of the Shanghai Metro's Line 18
May 20, 2019: KONE to equip Tel Aviv's Light Rail Line in Israel
March 15, 2019: KONE to modernize elevators at 14 stations of Hong Kong's Mass Transit Railway
February 27, 2019: KONE wins order to equip stages 4 and 5 of the Thomson-East Coast Line in Singapore
About KONE
At KONE, our mission is to improve the flow of urban life. As a global leader in the elevator and escalator industry, KONE provides elevators, escalators and automatic building doors, as well as solutions for maintenance and modernization to add value to buildings throughout their life cycle. Through more effective People Flow®, we make people's journeys safe, convenient and reliable, in taller, smarter buildings. In 2018, KONE had annual net sales of EUR 9.1 billion, and at the end of the year over 57,000 employees. KONE class B shares are listed on the Nasdaq Helsinki Ltd. in Finland.