Hands up if you fully understand the difference between carbon neutrality and Net Zero, or if you know a Scope 1 emission from a Scope 3. The urgent climate crisis has brought to the fore a host of terms to describe green actions and targets – and it's not always easy to make sense of the jargon when we're trying to make environmentally sustainable choices.
We delve into some of the main climate terms and environmental goals, and look at the vital role of green and sustainable building in tackling the climate emergency.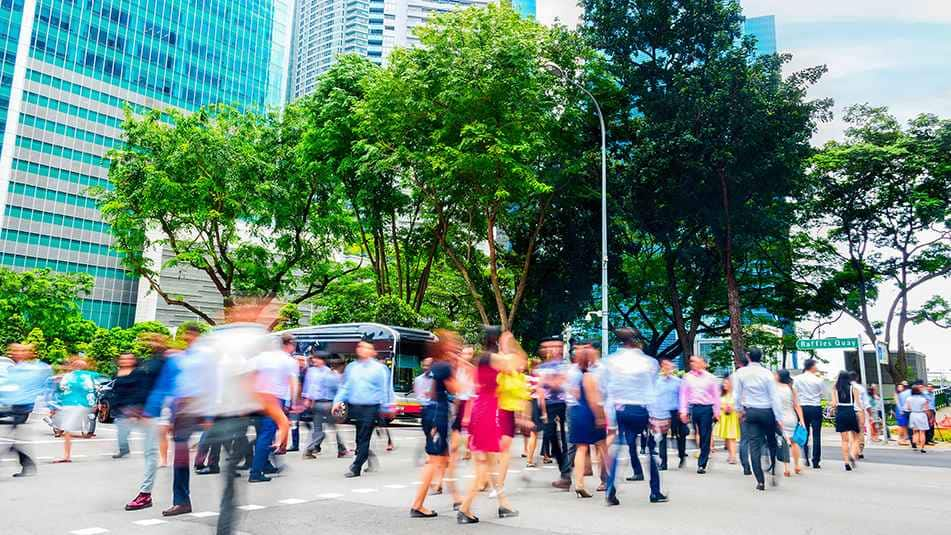 What is sustainability?
Sustainability, and sustainable development, are broad terms which are often defined as meeting the needs of current generations without compromising the ability of future generations to also meet theirs.
But as explains Luca De Giovanetti, specialist in sustainability at the World Business Council for Sustainable Development (WBCSD), three distinct pillars need to be factored in. "Sustainability spans environmental, social and economic considerations," he says. "At WBCSD, this is very important to us as our new strategy addresses how to drive climate, nature, and equity action, as well as capital market engagement."
Environmental sustainability refers primarily to actions taken to mitigate the climate crisis. This is the shift in global temperatures caused by greenhouse gases – mostly carbon dioxide (CO₂) but also methane, ozone and nitrous oxide among others – being emitted into the atmosphere and trapping heat from the sun. Many companies have pledged to reduce or compensate their emissions, or a combination of the two, with the most common targets being carbon neutrality and Net Zero.
Carbon-neutral vs Net Zero
De Giovanetti says it is important that people understand that there is a significant difference between these two terms. Carbon neutrality is about trying to attain no net release of carbon into the atmosphere, which involves reducing emissions, but with the emphasis on balancing out any emissions by also removing an equivalent amount from the atmosphere.
"With carbon neutrality," he explains, "the common approach is that you compensate for your emissions by purchasing some kind of carbon reduction elsewhere." This is known as 'offsetting' and can be achieved by investing in renewable energy or reforestation projects, for example, or supporting someone else to reduce their emissions.
One example is our KONE Care DX, the first carbon-neutral elevator maintenance solution, which helps customers meet their emissions targets.
The idea behind Net Zero, meanwhile, "is that you do as much as possible in terms of the actual reduction of your own emissions, and science-based targets (SBTs) identify that the reduction should be at least 90-95%," De Giovanetti says.
Under Net Zero, offsetting is used only to compensate for the residual emissions. "At this point, a company can use carbon removals to neutralize any limited emissions that cannot yet be eliminated. It is more impactful for the climate because it prioritizes the mitigation of emissions."
While working to reduce emissions, many companies have also agreed to compensate for the emissions that cannot immediately be reduced. This is recommended by the World Green Building Council. It is also where KONE can help, by offering energy-efficient solutions or carbon-neutral maintenance.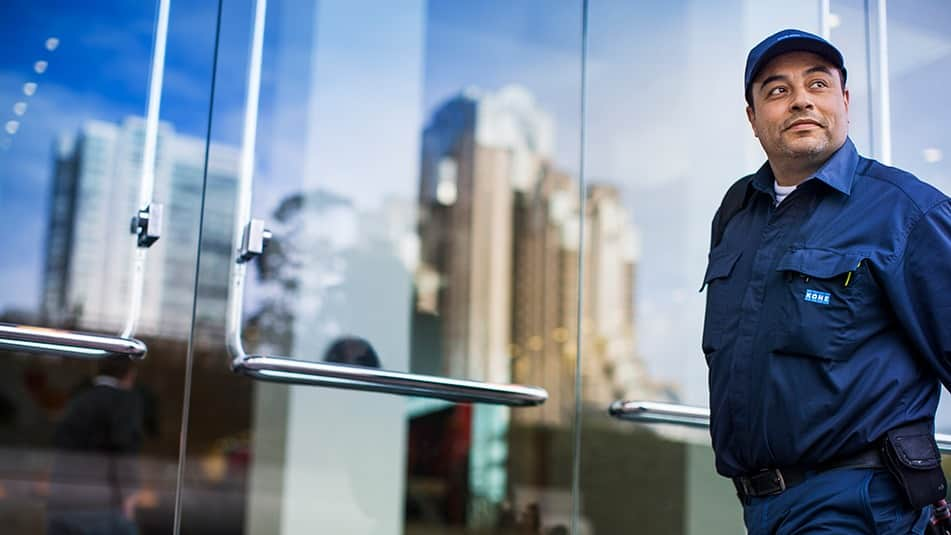 Ilkka Hara, KONE's Chief Financial Officer, says that "Constantly striving to be more sustainable and reduce our environmental impact has been one of our five strategic targets for over 14 years, so it's a journey that we've been on for a long time. We are not strangers to measuring, and in this case, continuously reducing emissions."
KONE targets a 40% reduction in the greenhouse gas emissions related to the materials and packaging, as well as lifetime energy use, of our products ordered. We have also committed to a 50% cut in the emissions from our own operations. Both targets are set for 2030 and have been verified and approved by the Science Based Targets initiative.
In addition, KONE has pledged to reach carbon-neutral operations by 2030, with manufacturing units on track to attain the target in 2024.
"All this is done together with KONE's suppliers and partners, and customers."
"We are not yet where we need to be," says Hara. "But I think the more important advice is to step forward and just get everybody, companies and people alike, to move."
Hara says that for KONE, sustainability is also a source of innovation, as the company creates unique value through collaborating with its customers and partners, and using data-driven insights, helping enable the building of carbon-neutral or Net Zero energy buildings.
How do you recognize a trustworthy green promise?
While meeting targets for carbon neutrality or Net Zero will require radical long-term change, speedy action is also called for, ideally measured using external verification.
"Interpreting the environmental language as well as the numbers can be tricky," Hara admits. "One handy way is to check the commitments of the company and, crucially, who has verified them. For example, KONE has led the industry by setting ambitious greenhouse gas emission reduction targets not only in our own operations (known as Scope 1 or 2), but also per product orders (Scope 3), by 2030, verified by the Science Based Targets initiative."
De Giovanetti agrees that for a green commitment to have any real weight behind it, the firms involved first need to align with a credible organization that sets such pledges or standards, based on what the science indicates.
"A good example of a meaningful commitment is the Science Based Targets initiative," says De Giovanetti. "For example, you align your carbon emissions reduction with what science and the Intergovernmental Panel on Climate Change (IPCC) report tells us is required to sufficiently achieve the 1.5 degree Celsius warming limit as set out in the 2015 Paris Agreement."
"But companies also then need to make sure that their efforts are measured and reported in a transparent way. The next step, of course, is to demonstrate that action is taking place."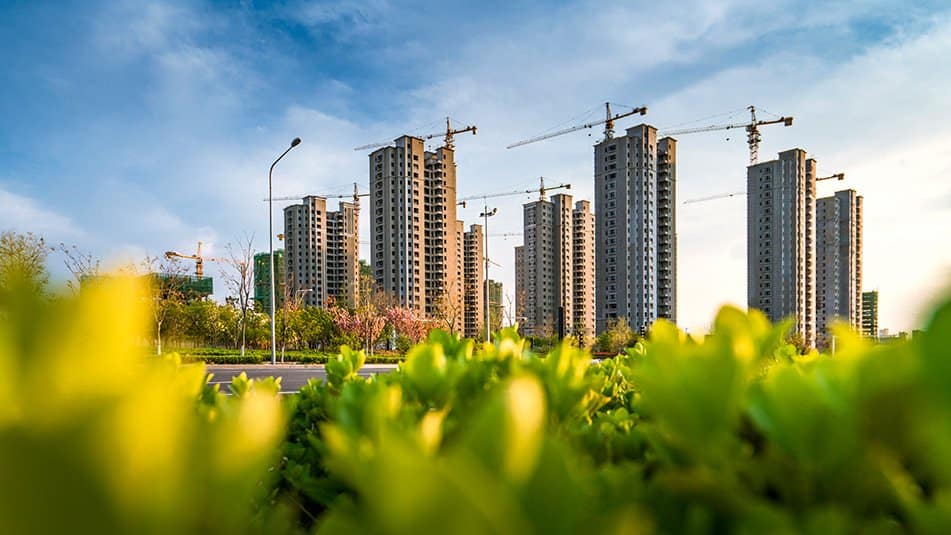 The importance of building and modernizing green
Unsurprisingly, the term 'green building' has multiple interpretations, but De Giovanetti, whose work focuses on promoting sustainability in the built environment at a systemic level, says the definition by the World Green Building Council is often referred to. It states that a green building is one that "in its design, construction or operation, reduces or eliminates negative impacts and can create positive impacts on our climate and natural environment."
"We have to remember that buildings represent 40% of the problem when it comes to energy-related carbon emissions," De Giovanetti says. "So that means they can also be 40% of the solution."
He points out that energy efficiency plays a key role in reducing carbon emissions, as "the less energy we use in the first place, the better."
It's not just new buildings that need to take sustainability seriously – KONE has been very active in retrofitting older buildings to make them more efficient, too.
"In Europe," notes Hara, "85 to 95% of the buildings that exist today will still be standing by 2050. So in order to make those more environmentally sustainable, you need to modernize them, and one part of that is to have good people flow that can both meet current needs and be adaptable as the needs of buildings' users change in the future."