Imagine approaching a sleek, spacious, transport hub that feels more like a futuristic airport than a charmless subway stop. An automated valet parks your e-scooter or EV at the charging station as real-time displays inform you of any changes to your schedule. Once inside, you're greeted by smart elevators – they know where you're going and guide you seamlessly to your departure point, while sustainable energy solutions power the entire complex.
It's not just a Utopian fantasy. In fact, envisioning the station of the future is a critical step in ensuring public transport hubs serve our needs into the future, according to Cãlin Hera, Global Business Development Manager, Major Projects, KONE.
"We know that public transport is increasingly critical for the future of cities. Yet we realized that while there is a lot of focus on building better vehicles, research and design seems lacking when it comes to stations," says Hera. "We wanted to understand the latest trends, needs and passenger expectations around stations – and how the pandemic has changed these expectations."
We have everything it takes to build smarter, more sustainable cities for future generations. We just need to envisage how all these elements play together.
As a result, KONE and the International Association of Public Transport (UITP) joined forces to produce the Stations of the Future report, taking a post-pandemic look at the emerging societal, technological, and economic challenges facing station design.
A follow-up report offers solutions and best-practice examples of station design, facilities and digital tools which will allow the public transport networks to meet changing needs in the future. Here the emphasis is not solely on emerging technologies, such as artificial-intelligence-based digital tools – many of the solutions are already in place in some transport systems, and could reap benefits elsewhere by being more widely adopted.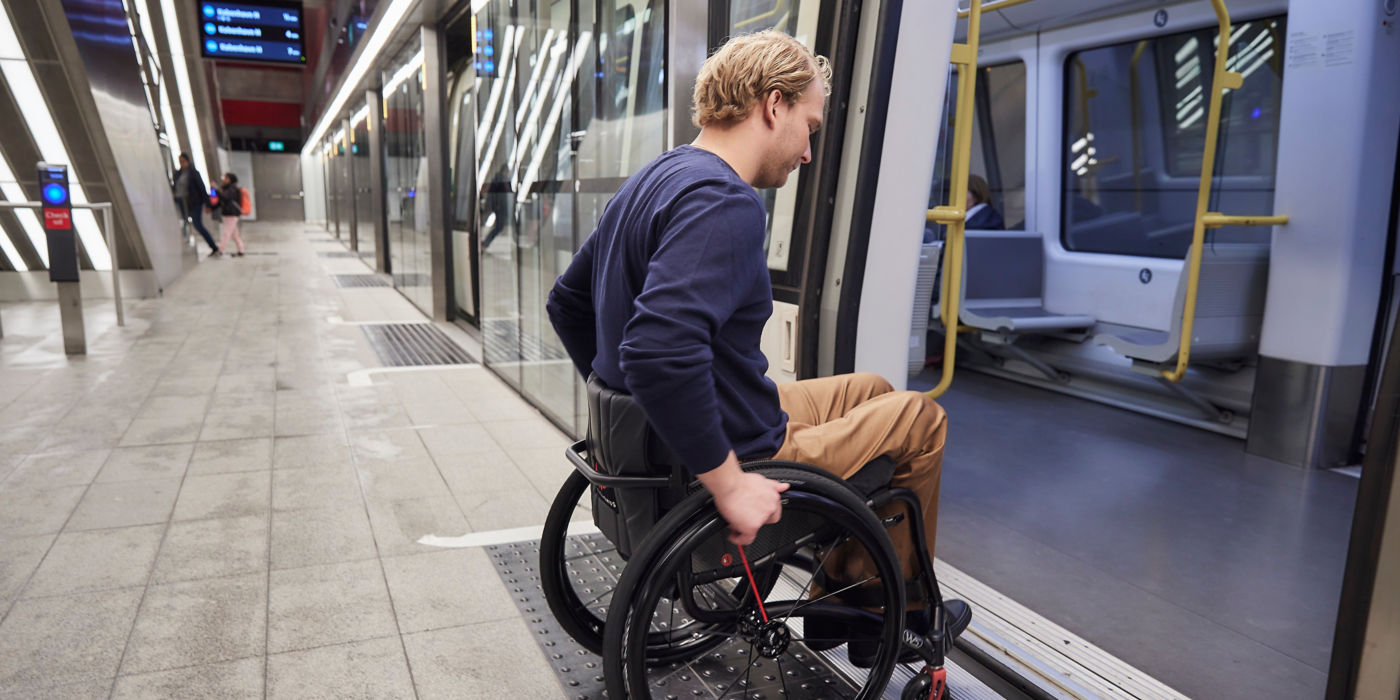 Designing stations starts with a seamless passenger experience
Society is facing increasing urbanization and population growth, and as we age, well-designed public transportation becomes yet more critical to ensuring the smooth flow of people. With this comes the need to balance the needs of two key demographics when designing for future cities: Digitally savvy Gen Z, and the older "silver demographic". The former have high expectations when it comes to tech-based solutions and the latter are commonly more car dependent and less comfortable with digital solutions.
"The passenger experience should be smooth, safe and accessible for all, so this means embracing both hi-tech and so-called "high-touch" approaches," explains Hera. "In practice this may mean things like having both large screen displays as well as personalized journey tracking on smartphones, or having the option of both automated and human presences on platforms or ticketing desks."
The passenger experience should be smooth, safe and accessible for all.
The challenge is for services to stay accessible, yet also inviting to younger demographics. If this challenge is met, public transport will retain popularity, also entrenching sustainable mobility for future silver generations.
"Stations are vital places to attract more users towards public transport – they quite literally can be the starting point to more sustainable mobility," says Daria Kuzmina, Rail Manager at UITP.
Enhancing customer journeys with technology and AI
No matter the generation, digitalization is a game changer, with wireless internet and smartphones meaning public transport users expect almost immediate access to real time journey information. Naturally, this presents challenges, yet it also brings untapped possibilities for streamlining the passenger journeys, for example, through integrating private first and last mile services such as ride-hailing.
Also, the rapid uptake of automation and AI could see physical services such as ticketing desks reduced, freeing up staff to provide more personalized "high-touch" tasks within a station. And while technological innovations are exciting, not all solutions require endless imagination.
"Elevators are needed in many existing environments and much is already being done to create more accessible stations. Many stations in the world are not step-free, so practical solutions such as KONE's incline lifts make a huge difference," says Hera. "We're also constantly implementing and developing other accessible solutions such as voice interfaces and integrated applications for the visually impaired."
For public transport hubs, the technological possibilities are endless, yet stations must remain attractive to many, while also servicing diverse expectations. And ensuring viability means attracting both the silver economy and Gen Z passengers.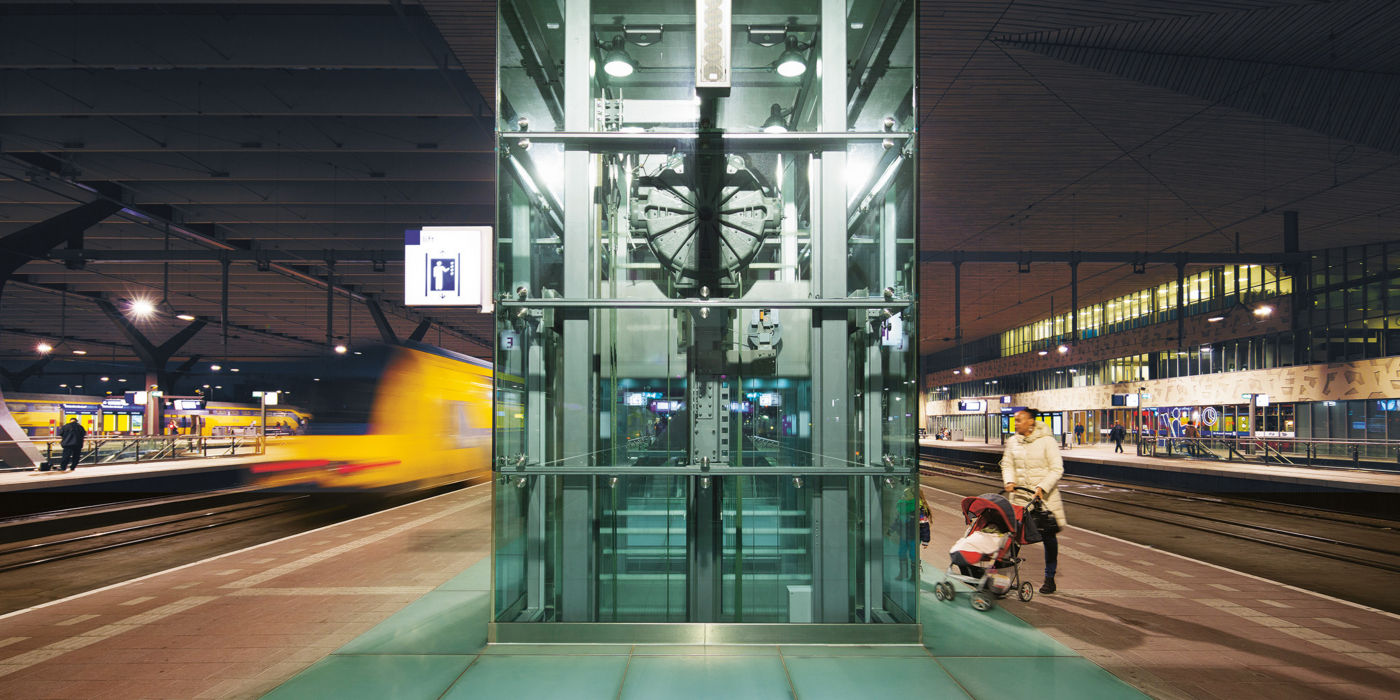 The economics of sustainable mobility – future-proofing old stations
Lastly, the report highlights how societal, environmental, and technological considerations dovetail with sound economics. Soaring energy prices have wreaked worldwide disruption, giving yet another reason for designing more environmentally sustainable green transit hubs, as well as upgrading, rather than rebuilding, station facilities.
Indeed, Hera points out that the vast majority of our future stations are actually the stations of the present. "To be viable we need to upgrade them to be adaptable and appealing," Hera says, flagging that smart and modular solutions are likely to be part of this puzzle moving forward.
The labor scarcity felt so pointedly during the pandemic was also identified as an ongoing economic challenge – again, one which is potentially addressed by AI and automation. Indeed, with every challenge myriad opportunities also arise and it becomes increasingly important to keep abreast of what's possible. As such, the Stations of the Future working group also takes a deeper dive into design and planning opportunities as we move people into an urbanized future.
"UITP and KONE provide important recommendations on how stations can get ready for the future on multiple aspects such as accessibility, sustainability and urban planning and design, and why it is important to pay special attention to its design and governance," says Kuzmina.
For KONE, it's clear that all roads – or rail lines – lead to the continued development of smart, integrated solutions alongside stakeholders who are energized by a similar vision for sustainable mobility.
"Public transport is an ecosystem of players and priorities. We have everything it takes to build smarter, more sustainable cities for future generations. We just need to envisage how all these elements play together," concludes Hera.
We're excited to join the world's leading conversation on public transport at the UITP Global Public Transport Summit in Barcelona from 4-7 June. If you're attending, come find us to talk about how to create smoother, safer, and more sustainable people flow at stations.