"Feeling supported as my authentic self lets my confidence shine through"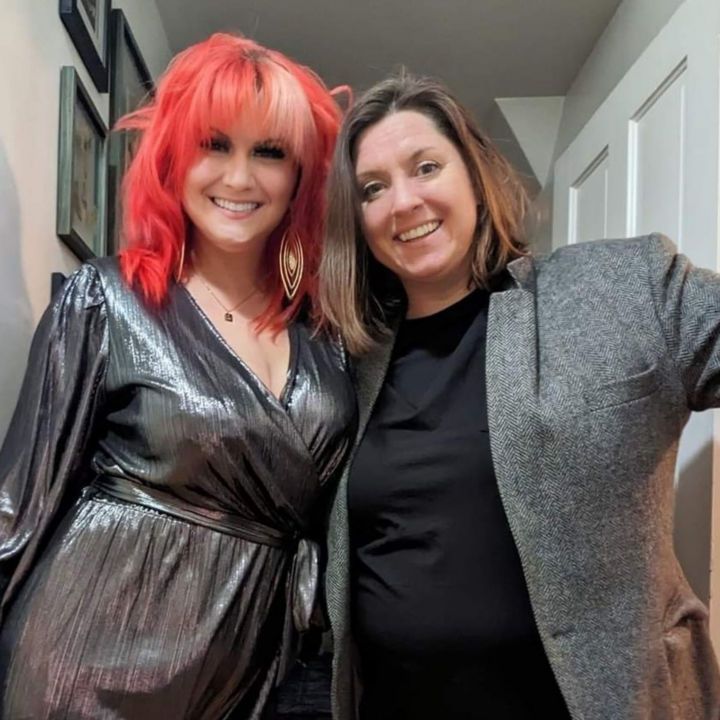 When I started at KONE around ten years ago, I was at a crossroads in my life, unsure which path was for me. Fortunately, I soon found myself loving the industry and the opportunities KONE provided. But while I was able to establish myself professionally, it still seemed like something was missing.
Back then, there wasn't much done to recognize or support the LGBTIQ+ community at work. At times, it was as if my personal and professional lives were separate – sharing stories about myself or my partner seemed like a matter that couldn't be brought up in the workplace.
We all have the ability to create inclusive environments.
The lack of a safe space to be my true self left me feeling isolated, although I don't believe it was intentional on anyone's part. It wasn't because I feared a backlash, but rather because I felt judged or didn't feel understood. Somehow, my past experiences led me to be more reserved than I would've liked to be.
Over time, a cultural shift at KONE opened the door to eliminating those feelings. When I first heard about the LGBTIQ+ Employee Resource Group (ERG) being launched, I jumped on the opportunity right away. Feeling supported as my authentic self both personally and professionally takes away the added stress of having to navigate my identity in my daily work life. It gives me the space and the confidence to focus on my growth and career goals.
As KONE continues to evolve, diversity and inclusion will become the norm in our company culture. I already see it expanding and I want to be a voice and advocate for it through my participation in the ERG. It's important to share the valuable resources that ERGs offer because not everyone may feel safe to be who they really are due to their personal backstories.
Understanding our own unconscious personal biases is crucial in fostering inclusivity. It's important to get to know ourselves and examine how our behavior may come across to others. Researching issues related to diversity, equity and inclusion, finding safe spaces to ask questions, and engaging in discussions are all vital for promoting inclusivity, which is a universal human value.
We all have the ability to create inclusive environments, and it's important to have an open mindset and strive to be a person who makes others feel included.
Based in Illinois in the United States, Stephanie Patrick is a buyer at KONE's Spares Central Purchasing. She encourages others to expand their knowledge and foster constructive dialogue that promotes understanding and empathy.
"When I swapped my fitter's trousers for a skirt, I got applause and acceptance"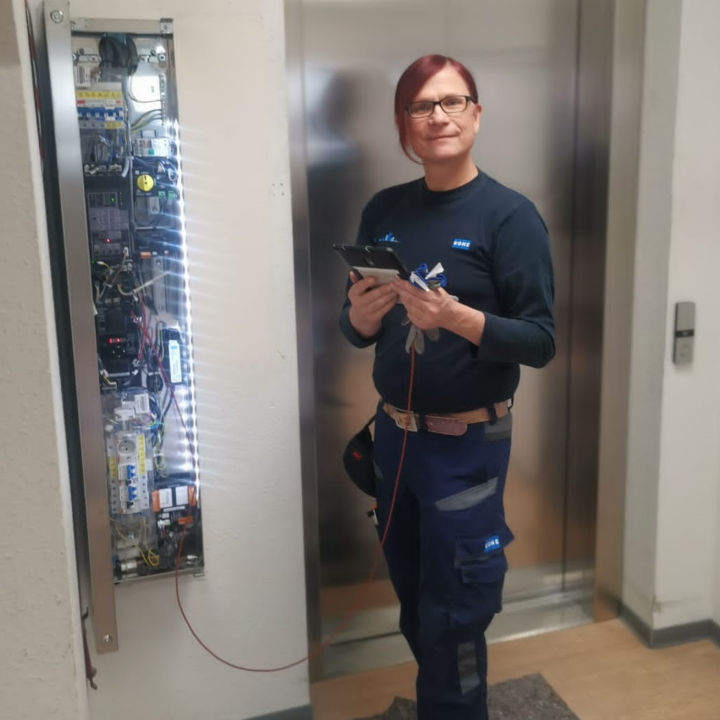 For as long as I can remember, I've always felt different. As a child, I secretly wore women's clothes from my parents' attic and played with dolls. Of course, I kept this "otherness" hidden, fearing ridicule and rejection. I struggled with depression and a growing sense of unease as I got older.
It was in my mid-forties – after my wife and I had bought a house – that I finally thought, "Something must change now," and I sought psychological help. Coming to terms with my true self wasn't an easy process, but through therapy, I began to understand who I really was and what I needed to do to be happy.
My role is to motivate others not to hide.
Slowly but surely, I made a plan for myself, listing who I needed to talk to and when, and starting hormone therapy to begin my physical transition. In 2016, I finally came out to everyone on this list, fearing the worst but hoping for the best. It was important for me to have one-on-one conversations with each person and to be considerate of their feelings and fears. I understand that not everyone can cope with such a change, and I wanted to respect that.
Coming out at work was a different story. My first point of contact was the works council. I wanted to get their support and ask for their recommendations on what I should do. From there, I slowly started approaching colleagues and supervisors individually, rather than talking to everyone at once.
To my relief and delight, the support I received from my manager and coworkers was overwhelming, with reassurance that I'd have all the help I needed. Even at a big installers' meeting, where I swapped my fitter's trousers for a skirt, I was met with applause and acceptance.
When I made the decision to come out as woman, I knew it was a significant step that would affect my relationships with those around me. For instance, my late father had difficulty accepting my transformation – I was "Franz" to him until the very end. On the other hand, my three sisters welcomed me as one of their own.
At KONE, my role going forward is to be present, to motivate others not to hide. KONE has already made great progress in taking up this topic, but there are still people with a secret that's weighing them down. These are the ones we need to pick up. After all, we're all colleagues and we're all people.
Céline Bayer is a service technician at KONE's Augsburg site in Germany, where she has been working for 40 years now. She says she is fortunate to be part of an environment that accepts and supports her for who she is.
"Use your position to bring about positive change – be a voice for the voiceless"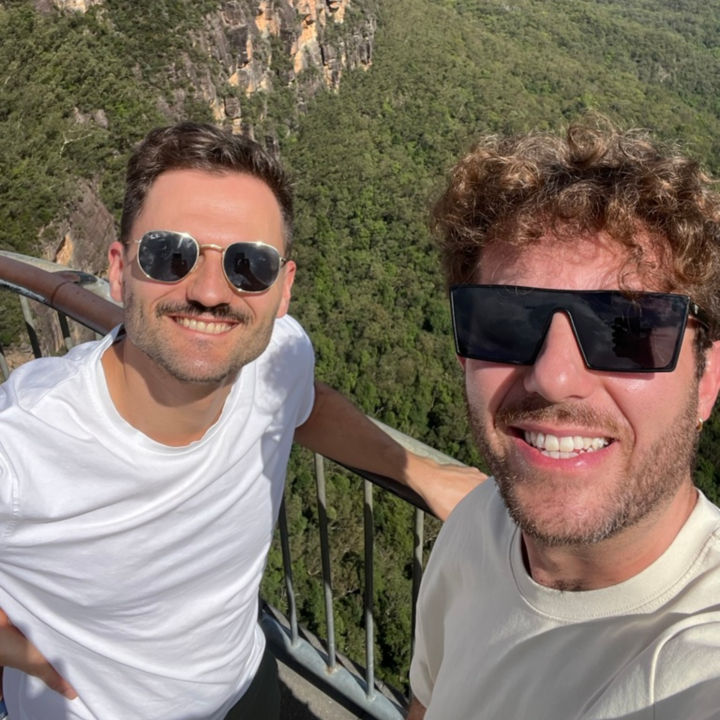 It was around three to four years ago that I began my learning journey on the topic of diversity and inclusion, specifically within the LGBTIQ+ community. Just because you're a member of a group doesn't mean you fully grasp it, as everyone has different levels of awareness and understanding.
What I've discovered so far is that it's crucial to approach diversity and inclusion with an open mindset and get to know people on a personal level. It's not about telling others what to do, but rather creating a growth mindset to tackle these important subjects.
It's important for every employee to be courageous and express their views freely.
At KONE, we have the right set of values that make employees feel safe to speak up and challenge ideas without fear of judgment. Maintaining a healthy workplace culture, however, is not just down to the company's policies – it's also every individual's responsibility. It's important for every employee to be courageous and express their views freely. By doing so, they contribute to creating a workplace that values diverse perspectives and promotes an inclusive environment.
As the head of the #FromKONEwithPride employee resource group (ERG), my role is to be visible, create awareness and promote education. I know that people may question the need for such a group, but it's vital for people to be visible in supporting diversity and inclusion, even if they may not see the immediate benefit for themselves.
By openly advocating for diversity, employees can show that others are not alone. It's not about making a bold statement – it's about doing our share to create a more inclusive workplace culture where everyone feels valued and respected, regardless of their background. For me, there's no going back from that.
Admittedly, I've always felt very welcomed at KONE. It brings me greater comfort though when people reinforce their acknowledgement of my husband by mentioning his name or referring to him in conversations once they get to know me.
Many, on the other hand, may face less pleasant circumstances. Again, empathy is recognizing our privilege and using it to help those who face struggles we may not experience ourselves.
Embracing your true self can bring immense happiness and satisfaction. Don't let fear hold you back from taking that route to authenticity. The result is worth it and brings a sense of fulfillment that can't be compared to anything else.
Sander Demaré is Head of Learning Solutions, CoE Learning & Development, and is based in Spain. He believes that visibility and awareness are crucial in promoting acceptance and support for everyone who experiences discrimination and marginalization – not just within the LGBTIQ+ community.