Helsinki is a city that just works.
Home to 660,000 of Finland's 5.5 million citizens, Helsinki is currently on a growth trajectory that will see the addition of as many as 200,000 residents by 2050. In parallel with this urban growth is the city's stated goal to become carbon neutral by 2030.
Moreover, Helsinki has other ambitions that include the densification of inhabited areas and the establishment of city sub-centers interconnected by expanding underground metro and light rail connections.
Managing this expected level of urban growth, achieving its emissions targets, and maintaining healthy social development is an ongoing challenge for city planners. Even a cursory glance at a map of Helsinki shows its restricted peninsular location, horseshoed by the Gulf of Finland and tattooed with an archipelago of over 300 islands leaving little land for expansion.
But by closely collaborating with companies with long track records and expertise in urban development, as in the case of KONE, Helsinki is innovating its way forward, and making good on its claim to become the best functioning city in the world.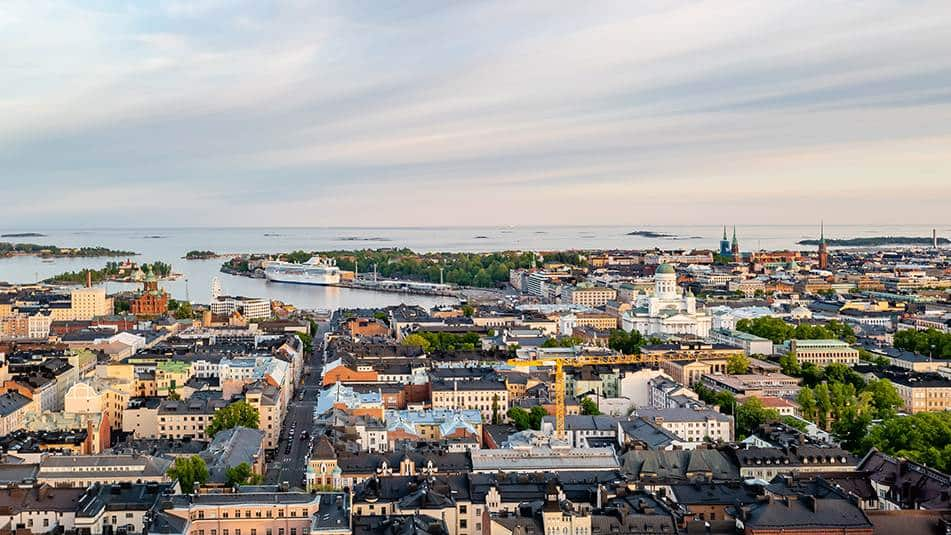 Land use, mass transit key success factors
"To a large extent, Helsinki's success in managing its population growth is closely tied to its mixed-use land policies and the development of its mass transit networks," says Rikhard Manninen, Head of Urban Planning for the City of Helsinki.
Manninen explains that an expansion and modernization program for the Helsinki region metro system that started already in 2010 has thus far yielded 13 new stations, a 30 percent increase, with refurbishments to seven existing ones.
In most cases, KONE provided escalators and elevators in addition to people flow planning to the most recent western 'Länsimetro' route sector.
"It is also in our long-range planning to develop several sub-centers around the high-density urban core of the city and interconnect them via light rail system, which is now under planning," adds Manninen.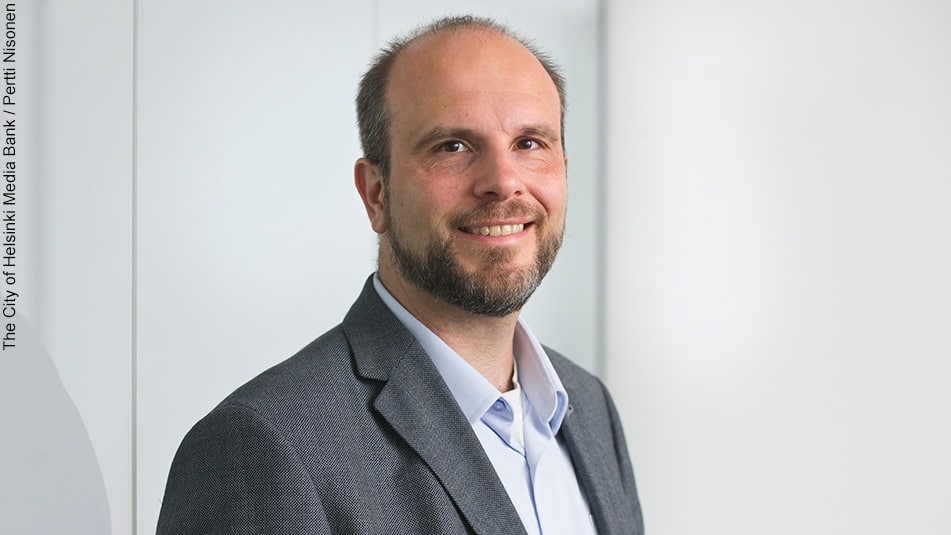 Together, the expansion of the metro system and the addition of the light rail inner-city ring will open the way for new residential developments nearby to these transportation nodes, providing affordable housing opportunities and promoting labor mobility to support commercial growth.
Another key aspect to Helsinki's growth formula says Manninen has been to increase residential density vertically while strategically locating city energy and wastewater infrastructure, public access pathways, common recreational facilities, and even key traffic routes underground.
"The benefits of this urban development approach enable us to optimize space at ground level for other uses while protecting what precious biodiversity remains within our parks and the six 'green fingers' that transect the city."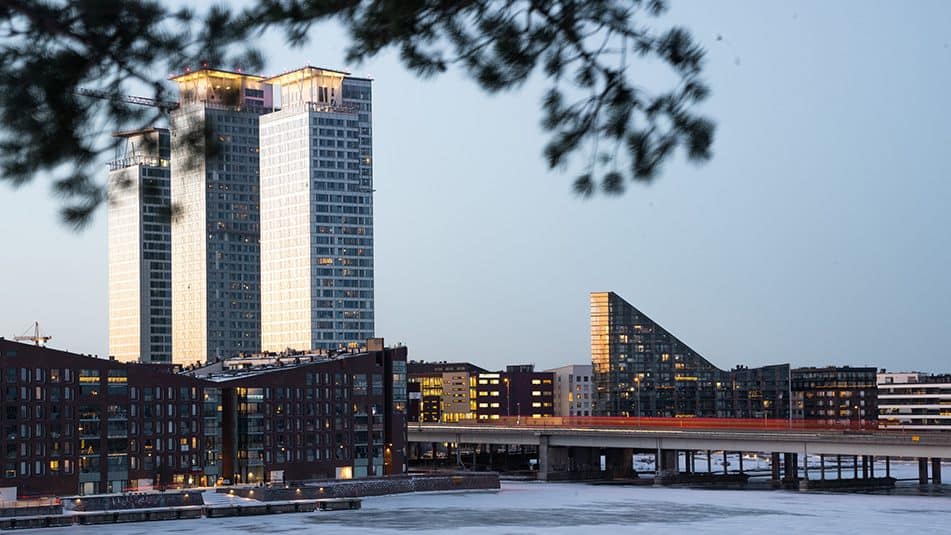 Maximal use of space – even undersea
KONE and Helsinki have had a close cooperation and co-development for more than 110 years.
"Our focus has been to assist in Helsinki's urban and regional planning and to deliver safe, reliable, and sustainable infrastructure centered on people moving solutions," says Jukka Tammi who heads the delivery of major projects in Central and North Europe for KONE. "However, the ambitious urban growth plans that the city envisages through 2050 have required new thinking and innovation tailored to local circumstances here."
A good example has been the placement of the Koivusaari (meaning 'Birch Island') Metro Station along Helsinki's western metro line.
The island, which is planned to become a district of some 5,000 residents and more than 4,000 jobs, stands in a channel between two peninsulas and offers precious little land for a surface metro station. KONE, in cooperation with the metro developer, Länsimetro Oy, came up with a novel solution that located the entire station beneath the water channel and directs its passenger traffic to the surface via an exceptionally long 76-meter escalator and innovative inclined elevator system.
"Koivusaari is the world's first undersea metro station, and it allowed Helsinki to use the limited land resources on the island for other purposes," adds Tammi. "The project has since drawn keen interest from other iconic metro operators around the world, including the London Underground, Singapore's MRT, and Hong Kong's MTR."
KONE has also been active in helping to plan people flow solutions utilizing 3D and AR (Augmented Reality) modeling for specially designated high-rise residential and light commercial areas of Helsinki, like the former fisherman's harbor district known as Kalasatama.
"High-rise projects are new to Helsinki, so we offered ourselves as a capable, globally experienced partner when the city tendered its first multi-unit cluster there," explains Tammi.
"To support the flexible use of space in these high-rise buildings, we have integrated into our elevators special software for mobile devices that gives secure elevator access to commonly available spaces for residents, such as a sauna and gym, but also for short-term office use for any company, and are now expanding this service in other markets."
Helsinki – KONE's home
And yet there have been hundreds of other successful, sustainable people flow projects delivered in and around Helsinki, from the latest terminal and main hall expansions at the Helsinki Airport to almost every new shopping complex, commercial center, hospital expansion, and hotel development in the Helsinki region.
"KONE, established and still headquartered in Helsinki, has a long history and proud heritage in the city", Tammi asserts, "and we look forward to continuing our collaboration with its city planners to make life happier for the people of Helsinki who, after all, have a special place in our hearts."