December 09, 2019
There is something about living in a city that changes how people operate. Urban dwellers are more likely than their rural counterparts to live in single person households, for example. And as more and more of us choose to live in cities, urbanization is quickly becoming the biggest transformative force on this planet, says Dr. Kjell A. Nordström, who is also known as a management guru and inspirational speaker.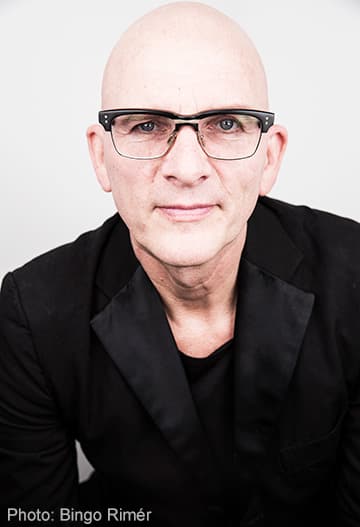 Add technology to the mix, and you get something extremely potent.

"What we see now is how urbanization and technology together create small tech villages within the city where people in many cases also live and work close to these areas," says Nordström, citing the Swedish capital Stockholm as a case in point.
A few years back, Stockholm was abuzz with hundreds of promising start-ups like Skype and Spotify. But this buzz didn't extend to the entire city. All the companies were located within a 300-meter radius of a square smack in the center of Stockholm. The Stockholm School of Economics and the Royal Institute of Technology happen to also be within that circle, as are some prominent law firms and financial institutions.
"The idea here is that when you work with something as sophisticated as Spotify, which experiments at the forefront of something that hasn't been done before, you need to be close to your colleagues," Nordström says.
Silence is golden
"Human beings know more than they can say. It's called tacit knowledge, or silent knowledge, sometimes implicit knowledge," says Nordström.
Despite technology enabling us to connect with each other from all corners of the world, we still need to spend time together in physical proximity to transfer tacit knowledge, to build trust, to solve problems – and to create something unique and valuable, he argues. This cannot be done through FaceTime or text message.
In this scenario, walkability is key, and locating your business in the far corner of the city is as good as being overseas. The phenomenon, says Nordström, is visible in and applicable to urban centers across the world and all industries from fashion to biotechnology.
From single purpose to multipurpose
When the way we live and work changes, the way we design buildings needs to also change. While we are accustomed to seeing buildings as relatively permanent and fixed to a specific function – office, school, shopping mall – in the future, buildings will have to be increasingly fluid and flexible.
"We can see already now that many of the shopping centers we have today in European countries will be converted into something else," says Nordström. What they will house depends on how the city and its people evolve. A shopping center could be turned into a home for the elderly or a school or perhaps apartments and a school.
"The only thing we know is that we won't do any shopping there, not to the same extent as today. There might be a food court, maybe a pick-up point for things from Amazon or what have you. But whatever you build today has to be multipurpose, easy to convert into something else that follows the technological development."
Reaping happiness from the model of a Medieval mess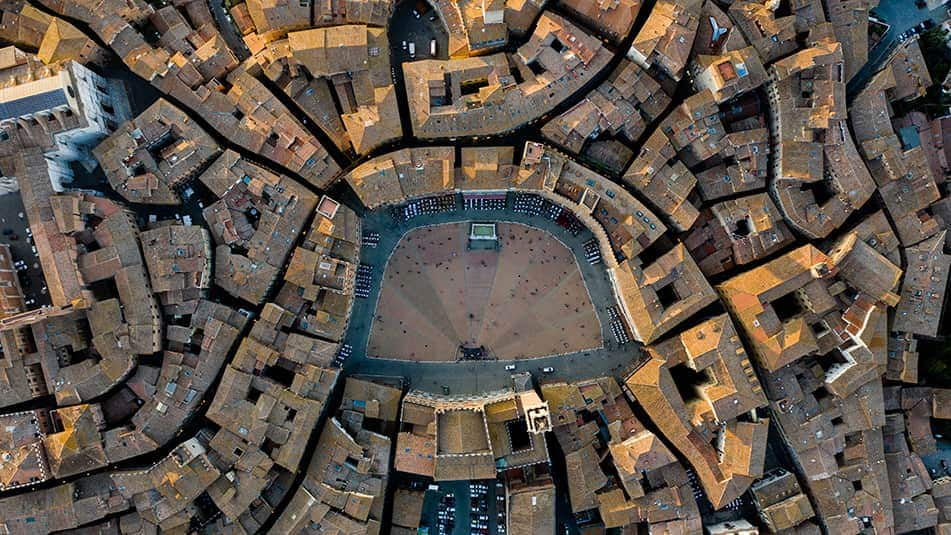 Most of today's cities are structured according to function: there is space allocated to parking cars, to shopping, to working, to learning, to entertainment; and there are suburbs where people eat, sleep and live. The different functions are all neatly separated from each other into their own compartments within and beyond the city.
"This is not the way the Medieval city looked. The Medieval city was a mess! Not a mess in a negative way. It was a place where there was a café here, and then there was some manufacturing next to the café, and then there was an undertaker next to the restaurant," says Nordström. "It was not functionally structured."
But now this functionally structured city, which Nordström says has "conquered nearly all urban environments" since the 1920s, is at the end of its road.
"What we will probably see now is that technology allows us to bring everything from manufacturing to farming into the urban environment. So probably we will see something that is closer to the Medieval city in a modern form," he says. He cites the use of desolated underground areas for food production and envisions a "massive greening of the cities," with building walls increasingly used to grow things.
There is also a social dimension to this shift from functionally structured to integrated city spaces.
"We know after 60, 70, in some cases 80 years of building suburbia and functionally structured cities that this does not produce happiness, and this is not happiness for most people," Nordström says. "Integration seems to now be the name of the game, where you start to mix a little bit of manufacturing and restaurants and the undertaker and grow some stuff in the same area.
"There is probably a little bit of happiness to be reaped there."
READ MORE
Living in the urban future
Future homes, more than just technology
Forget smart homes; the future is wise homes
Embracing the new, the future of offices and working