Back to top
TD Garden, Boston, Massachusetts, USA
When you pay top price for a ticket, you now get something special at Boston's TD Garden arena. When Delaware North renovated the iconic stadium – home to the Bruins ice-hockey and Celtics basketball teams – they were looking for flexibility to serve individual customer needs. Advanced people flow technology gives them just that: from parking garage to cushioned seat, the new premium experience at TD Garden is hard to beat!
BUILDING FACTS
Location: Boston, Massachusetts, USA
Modernization completed: 2019
Building type: Multi-purpose arena
Capacity: Nearly 20,000
Owner/operator: Delaware North
CHALLENGES
Improve the "street to seat" access experience for the arena's premium customers to eliminate the need for them to negotiate a crowded parking garage, climb two flights of stairs, submit to security screening and wait for elevators
Find ways to integrate independent access and ticketing systems
Improve vertical navigation through the arena
SOLUTIONS
Create uniquely customized smart lobby to serve premium customers exclusively, allowing guests to enter and depart the arena in a calm, relaxed atmosphere
Collaborate with a range of stakeholders to create a suite of smartphone enabled people flow solutions that are seamlessly integrated with the Ticketmaster system to give premium ticket holders smooth access all the way from reserved parking spots to their seats
Replace outdated elevators and escalators and install new access and destination control systems and information screens to improve the safety and efficiency of moving through the arena
KONE SOLUTIONS
9 KONE MonoSpace® elevators
2 KONE TravelMaster™ escalators
KONE Access™ building access solution
KONE Destination control system
KONE InfoScreen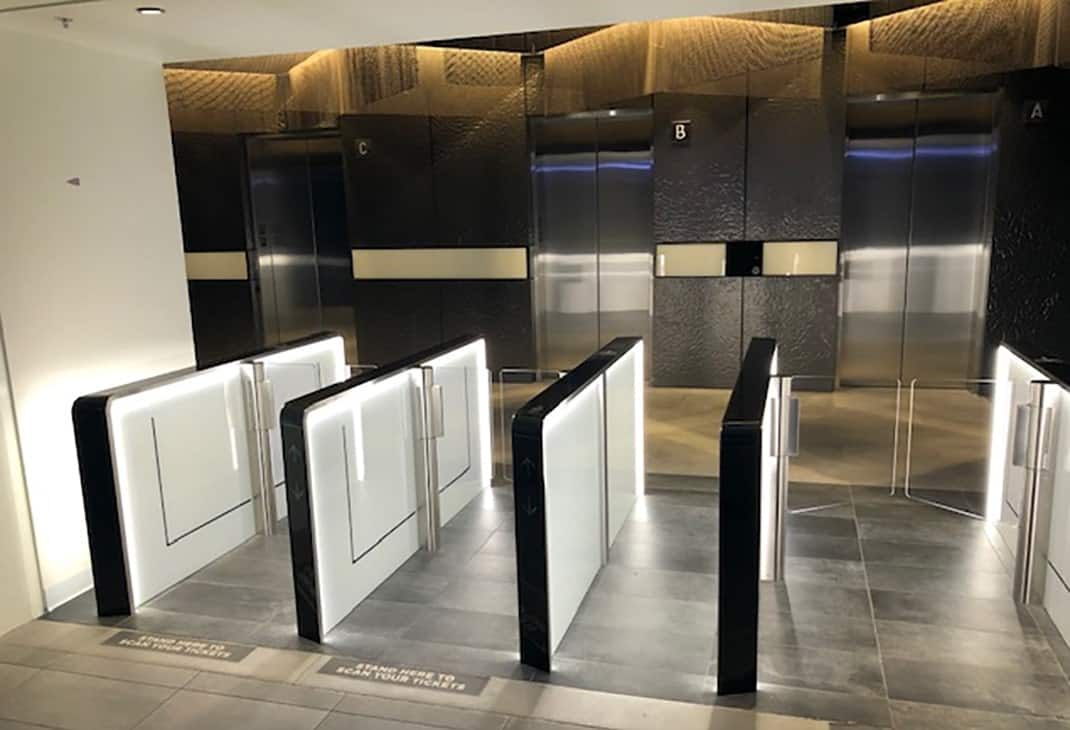 Explore other landmark projects
These featured projects enrich the urban fabric of their city, and we're proud to have played our part.