Zebrabox self-storage, Winterthur, Switzerland
A leading Swiss self-storage company, Zebrabox caters to more than 6000 customers across all its locations. Its facility in Winterthur is its latest and most advanced and uses a service robot to help customers navigate the building when storing or withdrawing items from storage. KONE's digitally connected elevators allow the robot to autonomously call elevators and travel across the building.
BUILDING FACTS
Location: Winterthur, Switzerland
Floors: 6
Size: 4000 square meters, 500 storage units
Owner: Zebrabox Ministorage AG
Service robot: WYCA Robotics
CHALLENGES
Bring value to customers by providing help in navigating the large building 24/7.
Provide efficient operations without compromising on the level of customer service.
SOLUTIONS
Deploy a customer service robot connected to the Zebrabox customer care center.
Enable smooth and autonomous movement of the service robot across the facility by allowing it to call the elevators remotely.
Choose an elevator that is digitally connected and features secure application programming interfaces (APIs).
Collaborate closely with Zebrabox, KONE and WYCA Robotics to test and implement the service robot smoothly and quickly.
KONE Solutions
2 KONE TranSys DX elevators with application programming interfaces (API), connected to KONE's digital platform.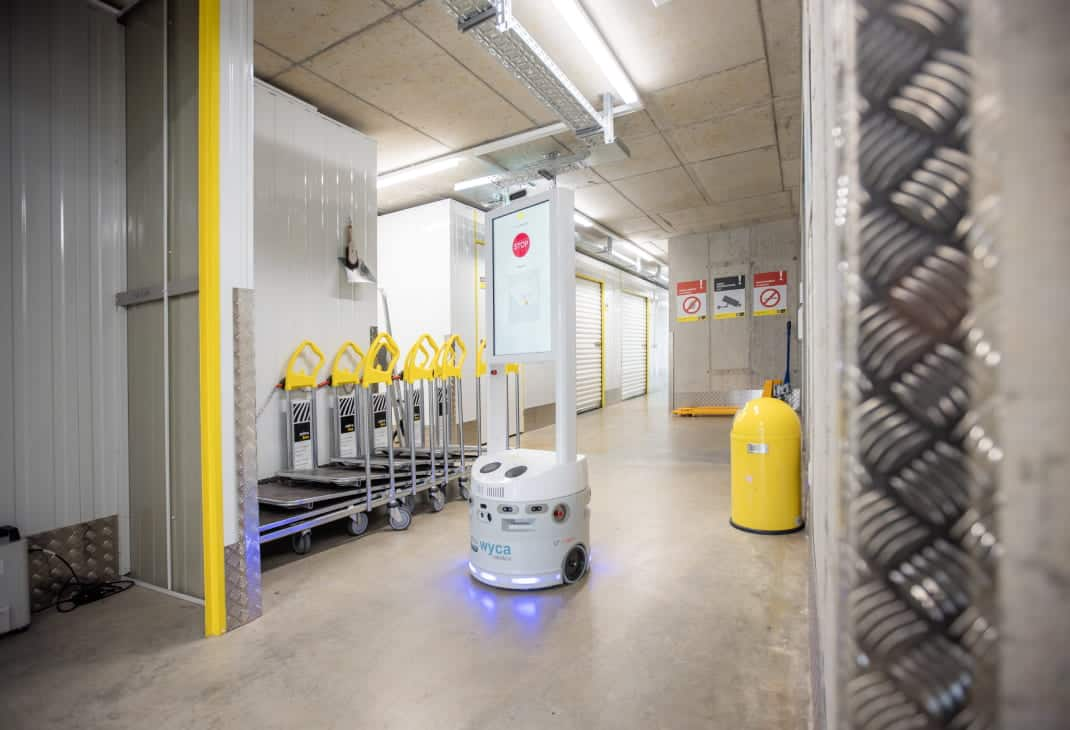 Explore other landmark projects
These featured projects enrich the urban fabric of their city, and we're proud to have played our part.
KONE Websites worldwide
Find out more about the solutions available in your region/country and find the local contact information on your local KONE website.
SUGGESTED WEBSITE NOT CORRECT?
Select your local website