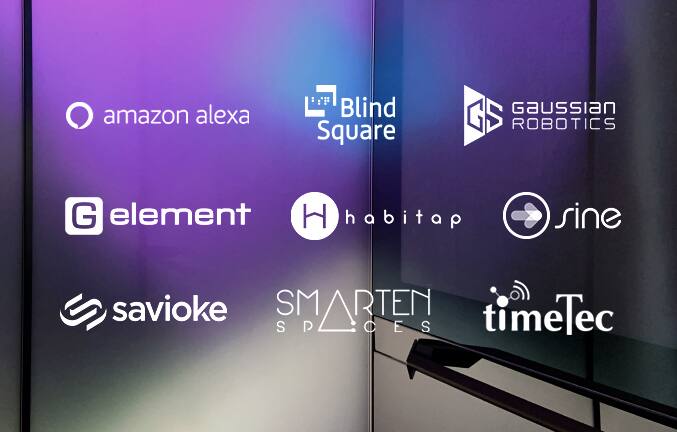 KONE is working with innovative companies in fields ranging from artificial intelligence to robotics to music, to start forming a dynamic partner ecosystem. The ecosystem's common goal is to create the best possible experience for the different types of people moving in and between buildings.
Furthermore, in order to provide solutions to a bigger and broader range of problems our customers face and to create more advanced services for our customers, we take an open approach to share our digital resources, equipment, and data with our customers and 3rd parties. With KONE API (Application Programming Interface) services and KONE digital platform, our customers also can, for example, connect the elevators and other equipment or related data into their already existing solutions or into solutions they are about to build or purchase. They enable connecting different systems together seamlessly and effortlessly. KONE's collaboration with BlindSquare is a great example of this: boosting building accessibility for persons who are blind or visually impaired by helping them ride elevators safely. Our partner ecosystem is growing all the time, bringing new smart-building solutions for everything from accessibility and parking to entertainment and security – all of which can be easily integrated with KONE People Flow solutions and KONE smart elevators. ​ Read more.
For any app developers who would like to create innovative solutions using KONE API services, check out our open API portal where a selection of APIs, use cases, data and features available are published.
KONE's global partner ecosystem currently consists of the following companies: BlindSquare, Savioke, Robotise, iLOQ, Systam, SoundTrack Your Brand, Amazon Alexa, Gaussian Robotics, SINE, TimeTec, G Element, SmartenSpaces, Habitap, Comfy / Siemens, Schneider Engage.