In December 2021, KONE committed to a EUR 850 million sustainability-linked loan (SLL). Pricing of the loan, as the name suggests, will be directly linked to KONE's pre-agreed sustainability performance in GHG emission reductions and gender balance.
"This loan is one more proof point of KONE's commitment to advancing environmental and social efforts across the company and across our value chain, including both customers and suppliers," affirms Sirkku Markula, KONE's corporate treasurer, "as well as our willingness to look for innovative ways to achieve this commitment."
Specifically, KONE will be anchoring the loan in its ambitious greenhouse gas reduction targets, aimed at keeping global warming to 1.5°C, by reaching zero carbon emissions in its own operations by 2030 and by reducing the Scope 3 emissions related to its products' materials and lifetime energy use.
KONE's sustainability program is also socially conscious, and in gender balance the company is tying the loan to its goal of raising the share of women at director level to 35% by 2030.
"Female talent continues to be one of the most untapped resources in the industrial sector," says Markula, "and we have a role to play in systematically promoting gender balance, diversity, inclusion, and equity, and also a good business case."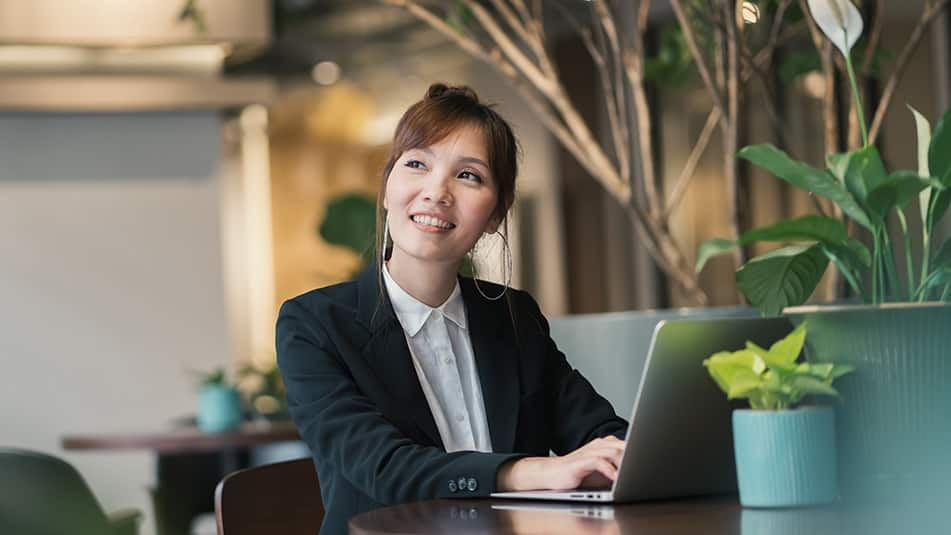 How does the deal work?
The five-year loan with two one-year extension options will work on a two-way basis: giving a discount on the interest-rate margin when targets are met, and triggering a premium rate if performance falls below targets.
While some might try to dismiss SLLs as greenwashing, Marjo Liukkonen-Lazaro, Finland country head, BNP Paribas, explains: "These deals have a high level of transparency with companies undergoing strict annual audits from third-parties, which really incentivizes borrowers to advance on their goals during the loan periods."
BNP Paribas acted as sole coordinator and sustainability coordinator for the transaction. The KONE SLL, which includes eleven banks in total, is among the largest to date in Finland in the manufacturing industry in terms of scope.

Last year BNP Paribas kept its industry leadership for SLLs, participating as bookrunner in more than 100 syndicated sustainability loans. "SLLs are quickly becoming the new industry norm," says Agnes Gourc, head of sustainable capital markets at BNP Paribas. "An important accelerator for SLLs has been the increase in companies committing to net zero, as they want to align their whole business, and therefore finance, towards a low-carbon economy."
Investors insist on sustainability measures
"It's a real mix of factors and market forces all pointing to the fact that companies need to act," Liukkonen-Lazaro says, citing the Paris agreement, the recent COP 26 Climate Summit, another alarming IPCC report, the EU's own commitment to net zero, and even just witnessing the climate crisis unfolding around the world in the form of extreme weather events.
From Liukkonen-Lazaro's vantage point in the banking sector as a bridge between the business and investor communities, she says, "ESG is everywhere," referring to the environmental, social, and governance measures that today's investor community increasingly insist on.
"Nowadays, as soon as companies get into the room with an investor, sustainability is the first question on the agenda."
What's in it for the banks?
As well as coordinating these deals, the banks have ambitions of their own. BNP Paribas is publicly committed to net zero operations by 2050, while also working to convert a balance sheet of over two thousand billion euros into a sustainable credit portfolio.
"For me personally, people and planet are very important," says Liukkonen-Lazaro, "so it's very rewarding to know that as a banker sitting at my desk working with numbers, I can be helping drive global transformation."
While financing is crucial for all companies, Liukkonen-Lazaro, who had a long career in industry before moving to finance, believes that including Scope 2 and 3 in SLLs is particularly important for manufacturing companies, where the bulk of emissions occur outside their own operations – for example in component manufacturing, transportation, and during the use phase.
SLLs promote broad collaboration on sustainable outcomes
As a manufacturer, KONE is always trying to increase the energy efficiency of its solutions, but also working with suppliers to find the most sustainable materials, and with customers to support their own emissions reduction goals.
"And as sustainability moves higher and higher up the agenda, we do believe that SLLs will become the future norm for companies like ours," notes Markula.
"But we can't do this in a silo," she says. "While this loan margin incentive has rather a small financial impact on our business, it really pushes us towards cross-functional teamwork, so that everyone across all business lines, all functions and all countries, has to get on board and work for the same targets."
As someone who has worked in Treasury for more than 30 years, Markula says, "This is really the first time that sustainability issues have begun to emerge in our context. And personally, it has been a real eye-opener to see all the great work we are doing at KONE in this area."