France has taken an ambitious step towards reducing carbon dioxide (CO2) emissions in its cities, a move which is likely to inspire other countries to follow. From July 2022 a new law imposes ambitious decarbonization deadlines on the country's building sector and seeks to make new buildings better at withstanding increasing temperature extremes.
With the construction and use of buildings responsible for approximately 40% of global CO2 emissions, slashing the carbon impact of urban environments is vital to tackling the climate emergency. Meanwhile spiraling electricity and gas prices have thrown the importance of energy efficiency into sharp relief.
France's new regulation, known as RE2020, significantly tightens the existing energy efficiency requirements on the construction industry, aiming for a 50% reduction in embodied carbon emissions of buildings by 2030 and full decarbonization by 2050.
But it also goes further than most other similar laws, thanks to a forward-looking method of calculating a building's environmental impact.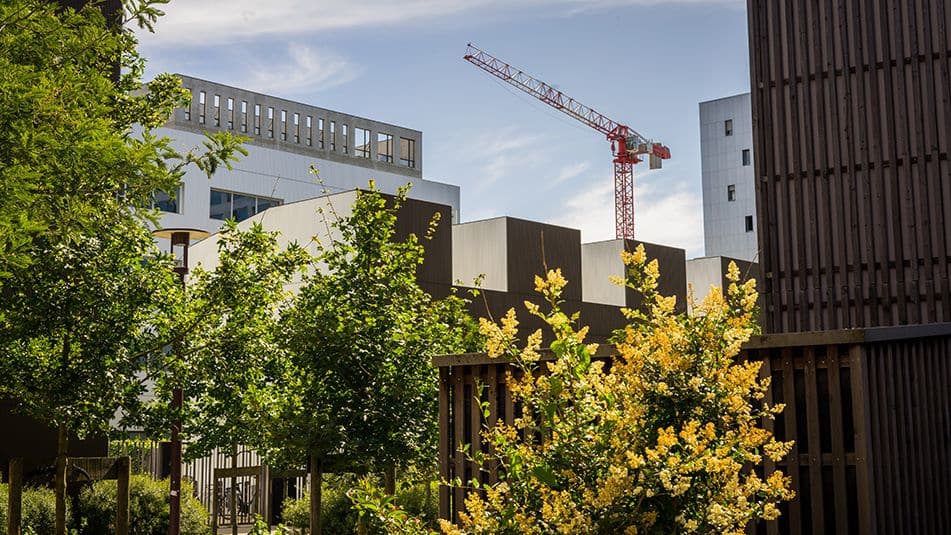 Whole life-cycle emissions
Until now, environmental legislation most commonly places targets on the energy consumed while a building is being used. But under the French RE2020 law, a project's carbon footprint will be calculated based on the emissions created during its whole life cycle, including during the construction phase and even the manufacture and transportation of the building materials.
As much as a quarter of all building-related emissions are estimated to come from the construction phase, including in the production of materials. Mapping this so-called 'embodied carbon' will mean a deeper focus on the use of environmentally sustainable materials and manufacturing, and a more-detailed-than-ever picture of a building's true impact on the climate. "France is leading the transformation to zero-carbon construction and showing that the future is possible," says Hanna Uusitalo, environmental director at KONE.
Users should feel the benefits of the rule change in the form of buildings which consume less energy and generate a lower carbon footprint. The regulation also places a particular requirement on developers to create spaces which are more comfortable in extreme temperatures without having to rely on air conditioning. RE2020 applies first to new residential builds and will be expanded to other sectors from 2023.
"It starts from sustainable building design, designing your project with data regarding efficiency, circularity, adaptability, modularity, and resilience at the center," Uusitalo explains.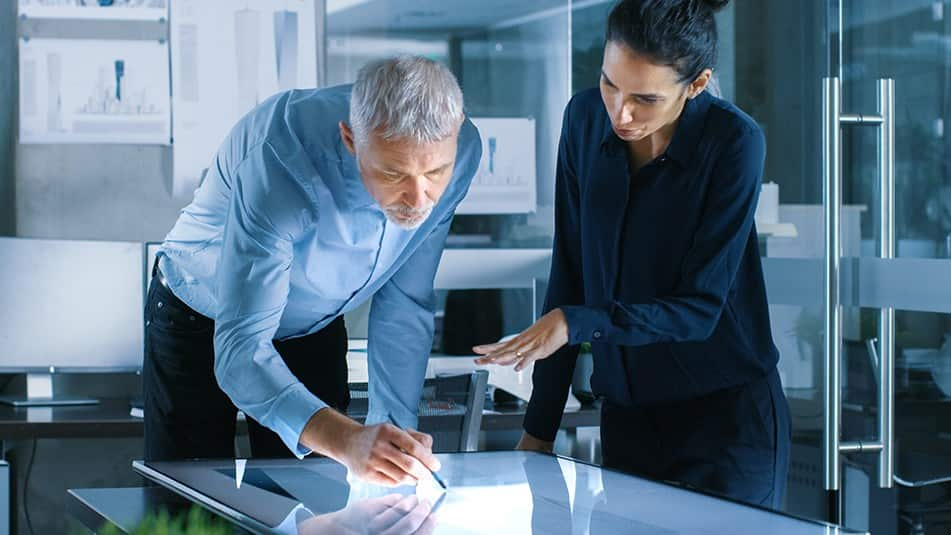 Data-led solutions to the energy and climate crisis
Under RE2020, building decisions will be determined by data from a 'dynamic life cycle assessment', a more holistic method of calculating emissions associated with manufacturing, installing, and using each solution in a project.
"The impact of the regulation is going to be loud and very clear," explains Bertrand Touzet, purchasing and low-carbon strategy manager for French construction company Eiffage Group. "If you don't have environmental data on the materials or products you want to use in a building, you won't be able to use those materials in your building."
"So the important thing now is to have the data."
The change is intended to lead to a radical shift in what kinds of solutions are selected for buildings, favoring renewable materials with low emissions and long lifecycles in reliable, upgradable and adaptable configurations. Modernization will become pivotal, with a focus on retaining elements which still have a useful lifetime left while swapping out the others for smarter, improved replacements.
With 85-95 percent of today's buildings predicted to still exist in 2050, the impact of cutting energy use and emissions should be felt long into the future.
"In the past, we were focused on usage rates, energy efficiency and savings," says Hanna Uusitalo. "That's still the case, but now we also want to understand the entire lifecycle's value. So it is really showcasing the next level of what's coming up - developing and driving projects with data transparency", she adds.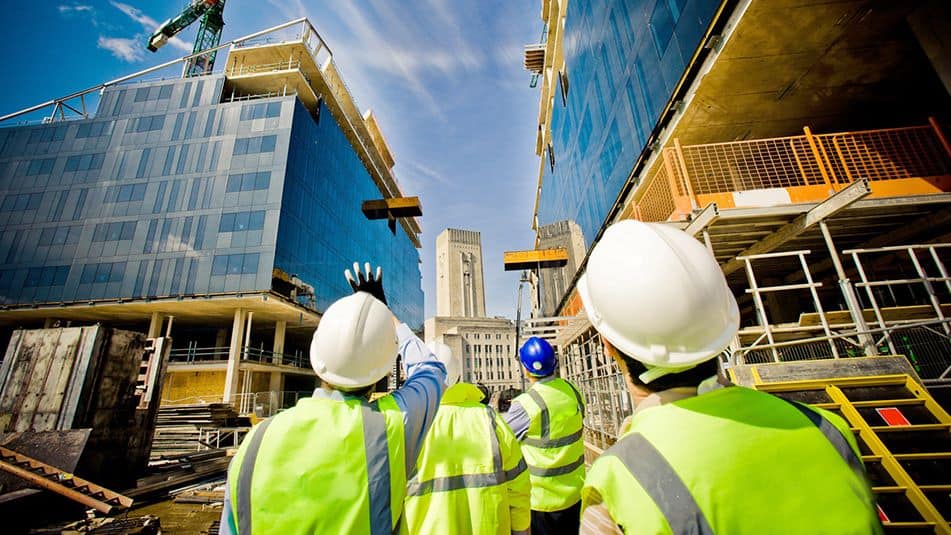 Working closer together
The new requirements will make collaboration within the building sector more important than ever. KONE is already helping customers fulfil their requirements for carbon emission data, thanks to our energy and emission calculation tools which provide quantified analyses of the environmental impact over the total life cycle of our solutions.
KONE is now working on a digital calculator which allows users to see with one click the environmental impacts in the correct form and to the regulation standard.
To calculate a project's environmental data, "we add together the [carbon] impact of all the materials that we put in a building, including the elevators," Eiffage's Bertrand Touzet explains.
"Collaboration allows us to understand what our partners are offering, how we can integrate it and how it will lower the overall footprint of the building."
In France, KONE was among the first companies to supply elevators which conform to the new regulation. Our Mono 500 DX and Mono 300 DX platforms have substantially lower emissions than typical elevator platforms within the French industry sector, and are supplied with the documentation which meets the demands of the new legislation.
"For KONE, this regulation requires us to provide a certificate known as a 'Product Environmental Profile' or PEP, which sets out the CO2 emissions and energy consumption for each product," says Abdarrahime Belhocine, head of key accounts, KONE France.
In addition to our energy and material-efficient products, KONE is also pursuing innovative ways of helping customers further cut their carbon footprint.
"We have several ongoing circular economy pilots which allow products to be reused, refurbished, advertised on a sales site, or resold directly to the end-user," Belhocine says. "We're working towards a circular economy that is more ethical and more environmentally conscious."
France as a role model
"France is likely to become a role model for other countries in Europe and beyond", explains Hanna Uusitalo.
Similarly ambitious environmental regulations are expected to follow elsewhere, such as Singapore and Hong Kong, where new building emissions regulations are currently in the pipeline. As in France, the new laws would focus on a building's CO2 emissions during a lifecycle of 50 or even 100 years, promoting more sustainable construction.
Meanwhile the European Union is discussing compulsory measurement of a building's 'embodied carbon' emissions across its whole supply chain and lifecycle.
KONE's Environmental Director Hanna Uusitalo believes that in future this whole life cycle approach will become the norm for the construction industry, marking "an important step in trying to tackle the climate emergency by turning our lives – and the way we live in cities – onto a more sustainable path."