Flexible working hours and years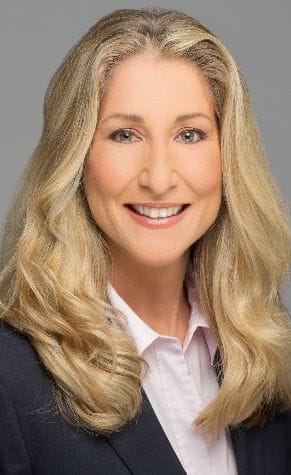 If Dolly Parton were writing her famous working song today she probably wouldn't title it 9 to 5. Today people work much more flexible hours. Even when they are working they might not even be in the office, because technology gives us many more options on where to do our jobs.
"Forget faxes and emails. Companies today have many new tools for communication and collaboration," says Tiffani Bova, global customer growth and innovation evangelist at Salesforce. "Some companies use Snapchat-style videos for employee communications, while others allow you to work from home if you choose."
She points out that these models have been accepted by companies, employees and customers – and they are likely to become stronger in the future.
"There is tremendous value in face-to-face interactions," Bova says. "But today you can establish tight, trusting professional relationships through these tools. People will even spend 100,000 dollars on a Tesla without ever seeing a Tesla employee in person."
Work will be conducted more flexibly, but even the people doing the work will be more diverse. Once upon a time all staff members were employees of "working age". The future will have partners, freelancers and contractors working alongside employees. The old idea of a fixed retirement age will be gone, and an aging workforce will continue to contribute for years on a flexible schedule.
Flexible buildings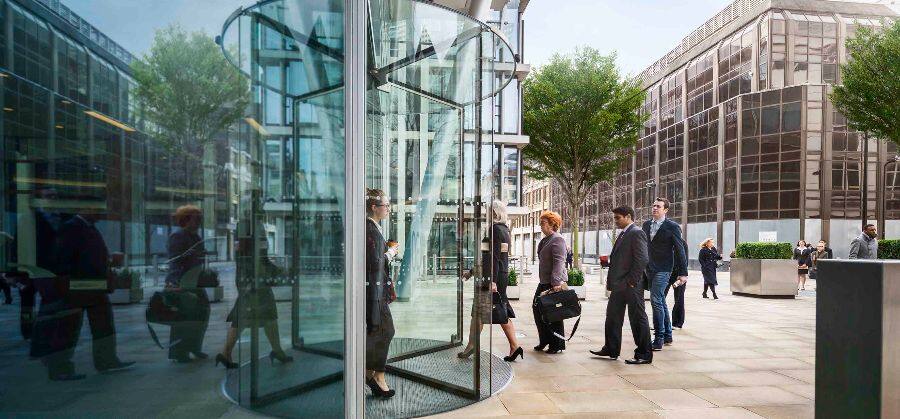 The office itself will be more adaptable, with non-assigned desks and movable walls. Interactions between different teams improve productivity, so spaces like coffee bars encourage chance meetings. Open office plans have their uses, but people still sometimes need privacy to work, so the future office will continue to have private spaces.
"Architecture has often been described as a kind of 'third skin' – in addition to our own biological one and our clothing. However, for too long it has functioned more like a corset: a rigid and uncompromising addition to our body," says Carlo Ratti, architect, director of the MIT Senseable City Lab and founding partner of Carlo Ratti Associati design office
"Now, thanks to IoT, this might change," he continues. "Our buildings could turn into endlessly reconfigurable environments. In the future, we could imagine an architecture that adapts to human need, rather than the other way around – a living, tailored space that is molded to its inhabitants' needs, characters, and desires."
Flexible people flow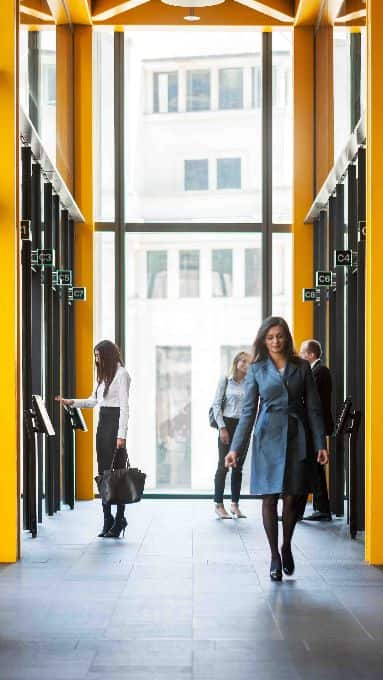 This dynamic work life calls for a dynamic way of moving people in the future office. There might be fewer crowd surges at traditional open and closing times. The potential to move high numbers of people will remain, but efficiency and individual experience will become more important.
"Machine learning will make buildings flexible enough to anticipate individuals," says IBM's Claire Penny, global industry leader – cognitive IoT for buildings. "A building will even tell me whether its quicker to take the elevator or the stairs if I'm late for an appointment."
Accessibility will be an integral part of moving people, making sure authorized persons can safely and quickly get to where they need to go. Everything from doors, access points, elevators and escalators will work harmony to get the job done.
"There will be a 'wow factor' in our future office buildings," Penny says. "They will be designed for the person and be able to quickly and efficiently move people. Productivity will go up because it will be an enjoyable space. People will enjoy being in their office building."
This is one of a series of KONE Urban Insights articles, describing how we view the future of living and the future of working in urban environments.
Published on 6 April, 2018.