Safety management system
KONE Way for Safety, our safety management system, guides us in continuously improving safety in all KONE workplaces and tasks. It is applicable to the management of KONE employees, subcontractors, partner safety, as well as to promoting user safety of equipment.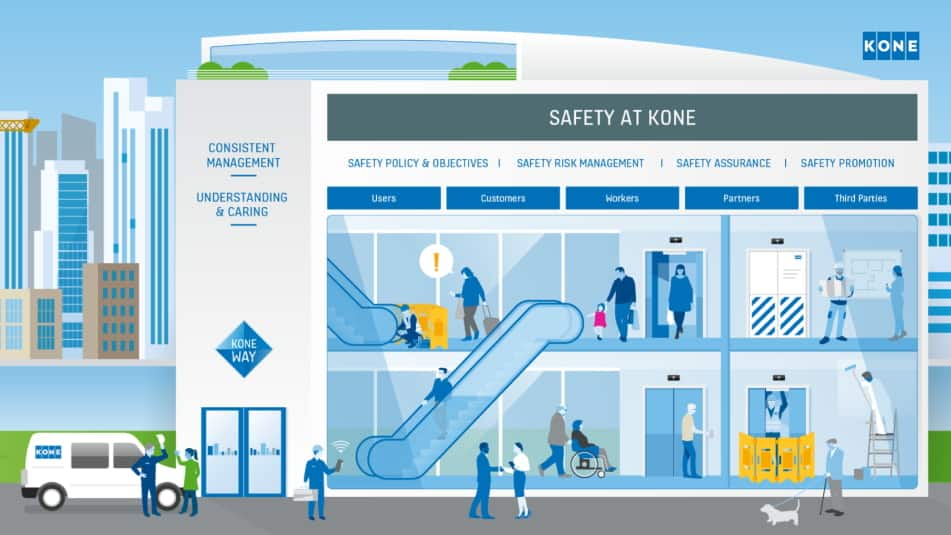 Safety in mind at all times
In order to manage the main risks in our workplaces and to keep our people safe, we have defined nine core safety principles. By acting according to these principles, we aim to prevent incidents from happening.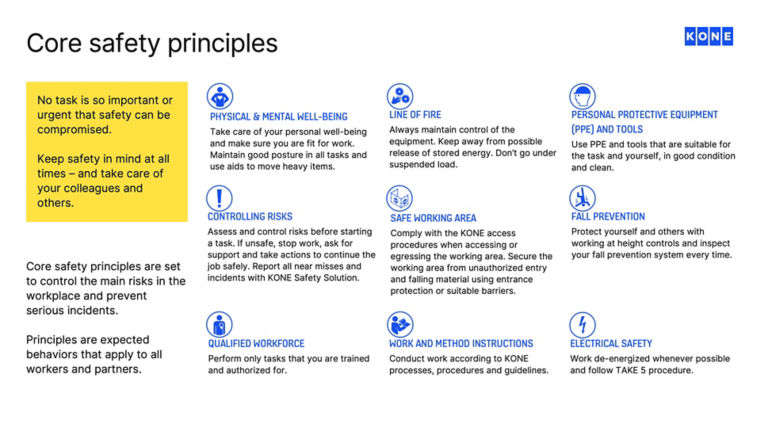 Increasing safety awareness and strengthening our safety culture
A competent and qualified workforce is a critical factor for safety. All employees and subcontractors receive health and safety training, which consists of general training and additional role and task-specific training.
Safety is continuously promoted through global and local activities and campaigns. Every year, KONE organizes a global safety week with special events, training, and activities for employees, partners, and end-users.