IT transformation that boosts KONE's digital journey
What does it take to boost a 100-year-old company's digital journey? Our Senior Vice President and Chief Information Officer, Antti Koskelin, knows. Antti shares with us the journey KONE's IT has been on in the past years to help enable and boost KONE's digital journey.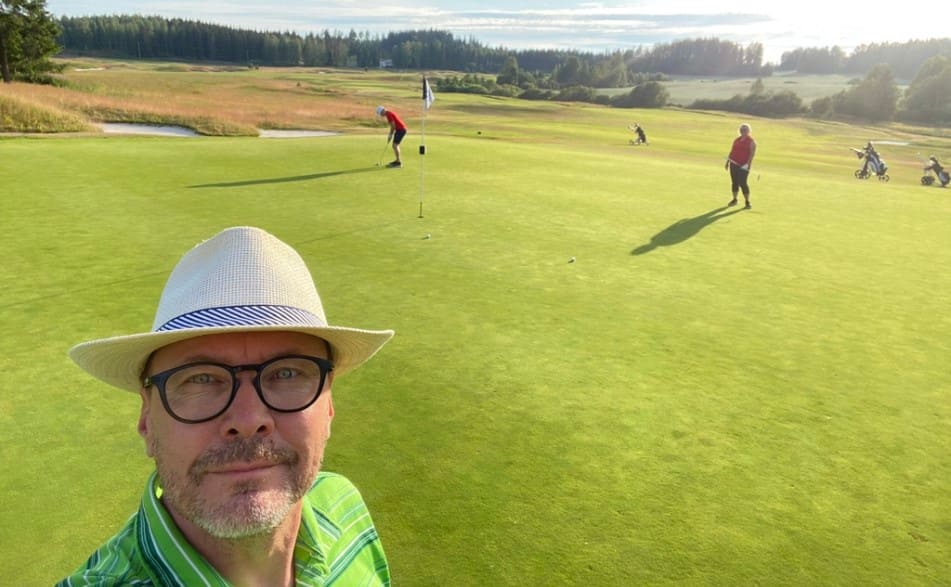 Hello Antti - could you tell us something about yourself on a personal level? What's your history with KONE?
Hi! I'm Antti Koskelin, a middle-aged engineer with a background in multinational companies like Nokia and Konecranes. Currently, I'm working as SVP and CIO at KONE. Outside of work, I'm a husband and father of three kids. In my free time, I enjoy golfing, hiking, and a hassle-free life at the cottage.
By heart, I'm an engineer, but nowadays I'm more interested in people's behavior. I'm the guy who connects different stakeholders, partners and technologies together. At the moment, I'm curious how we could create strong relationships with stakeholders and also how this "we are great together" culture could drive business performance.
I believe that leadership is all about empowering people by simultaneously sharing the vision and showing them the direction. It's important to select the right people into the right positions. When you are successful at that talented people always find their way and know how to navigate us and themselves towards our vision.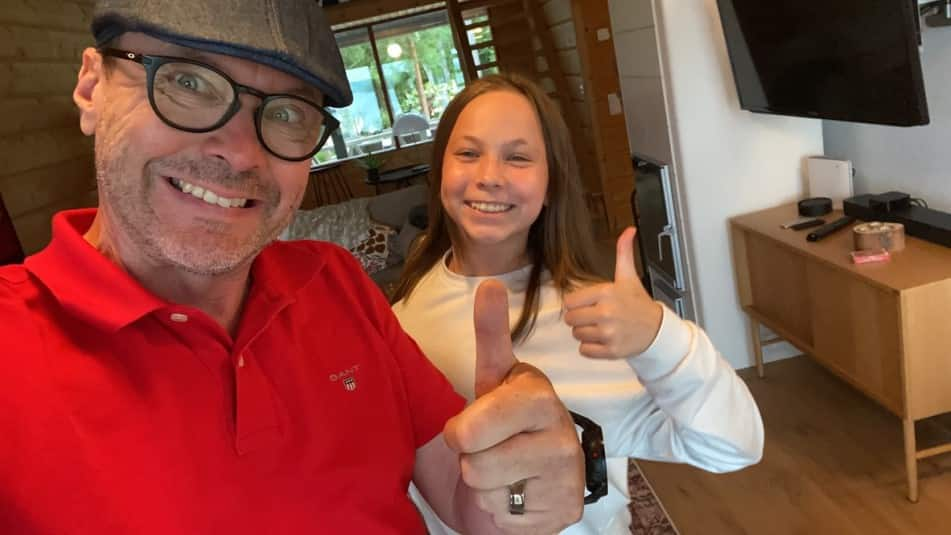 KONE is going through a big IT transformation. Could you tell us why and what's happening?
Fueled by our strategy to build sustainable success with our customers, we want to be even more customer- and data driven in the future. We are currently developing new data-driven tools, and our focus on the Chinese market is increasing. As everything around us evolves, KONE IT needs to change as well.
We've already moved to a full cloud environment, built an integrated enterprise architecture, and deployed a business-driven IT operating model. We want to build a digital and physical enterprise, and enable everything we do both internally and for the customers with high-quality data and analytics. Our transformation also requires new skills. The big question is: how do we make sure that we all are hungry to learn more? I want to lead by example, and I'm personally now learning more about analytics, machine learning, cloud, cybersecurity, and data. I can easily spend three hours focused on reading articles. I want to encourage others to immerse themselves, too.
In the last five years, we have focused on helping KONE people to perform at their best with fit-for-purpose IT solutions and a user-driven support model. Our end user satisfaction is stable at an all-time high level. We have reduced IT running costs with targeted actions, reduced project cycle time to half, and introduced several digital capabilities in multiple processes and business function areas.
Next, we want to enable KONE digital transformation on several fronts. We already have a solid digital solution roadmap, and we support our R&D friends to drive it. In addition, we have launched new Digital Centers of Excellence for Data, Analytics, Architecture and Cybersecurity.
To succeed in digital transformation, we also need to rethink and renew our operating model. Our aim is to move towards a competence-based organization, which invests in both Core IT and Digital Competencies. We continue to explore our agile transformation and move from annual-based planning to quarterly planning and prioritization.
The fundamental difference between IT and Services: Research & Development at KONE?
We have transformed KONE IT into two self-standing units. One is KONE Enterprise IT and the other is KONE Digital Centers of Excellence, containing KONE-level cybersecurity, IT architecture, data management, and analytics functions. Our current needs lie with cybersecurity and new digital areas require it. Right now, we're solving questions like: how do we secure our products and services? And how do we create an overall secure technology architecture that supports KONE's strategy to be a leader in digital offering?
When we create KONE-level functions and develop information systems, these two units need to work together. There is a difference in the dynamics of leading the units. The IT unit is clearly more focused on operative business processes.
New Structure for Enterprise IT
We have a new structure for Enterprise IT. Here's what our teams are working on:
Our Business IT is responsible for the stakeholder relationships. They have end-to-end accountability for IT solutions over their entire lifecycle, and they lead the end-to-end solutions teams.
Enterprise Platforms and Services are responsible for providing integrated IT services and platforms technology management through a unified global operating model.
IT Operations team provides the technical infrastructure for KONE and KONE IT. This includes data center and cloud computing services.
Transformation Office is behind our transformation journey. This team is responsible for the IT transformation roadmap, as well as the IT operating model and process development.
Our next challenge is to recruit awesome people. We are currently strengthening our strategic global competence center in India where we have two locations, Chennai and Pune. Both will grow significantly. Learn more about our KONE India tech hubs here.
Beginning of the transformation journey
Our IT transformation journey started back in 2015 and continues onward to our next phase. We will continue to build our competence-based organization and develop our operating model together. As a result, we are moving towards an agile organization that invests in developing core IT and digital competences.
Working at KONE IT is versatile and complex as we need to work with every function in a company of 60,000 employees worldwide. Compared to other industries, our significant competitive advantage is our 100+ years of experience, and billions of people interacting with our products everyday.
Business leaders are talking about the digital future, a combination of the physical and digital world. At KONE, this is our superpower, and we have a strong core enterprise IT and core offering to build on. Our employees are interested in developing the core business, which creates an excellent foundation for our transformation. People are hungry to act as change agents.
Newly formed KONE Enterprise IT and Digital Centers of Excellence are growing. Get to know KONE Technology & Innovation and apply for our open roles to boost KONE's digital journey.