Back to top
Telia Headquarters, Stockholm, Sweden
Music takes center stage at the Stockholm HQ of mobile network operator Telia, where the elevator ride has been customized to create a unique brand experience.
BUILDING FACTS
Location: Atop the Mall of Scandinavia in Solna, Stockholm, Sweden
Floor area: 47,000 m2
Building type: Activity-based office building
Floors: 1, 4 & 7-16 of the 16-story building
Elevators: 11 units in 3 groups
Building population: 3,800
CHALLENGES
Improve the people flow experience of the building for both employees and visitors
Extend Telia's brand identity to the elevator ride
Create a unique and appealing office environment to attract new talent
SOLUTIONS
Bring in KONE Elevator Music as a key component of the rider experience
Customized elevator soundscape to fit the Telia brand
Provide a complete solution including high-quality audio equipment and access to an online music platform created by KONE and Soundtrack Your Brand.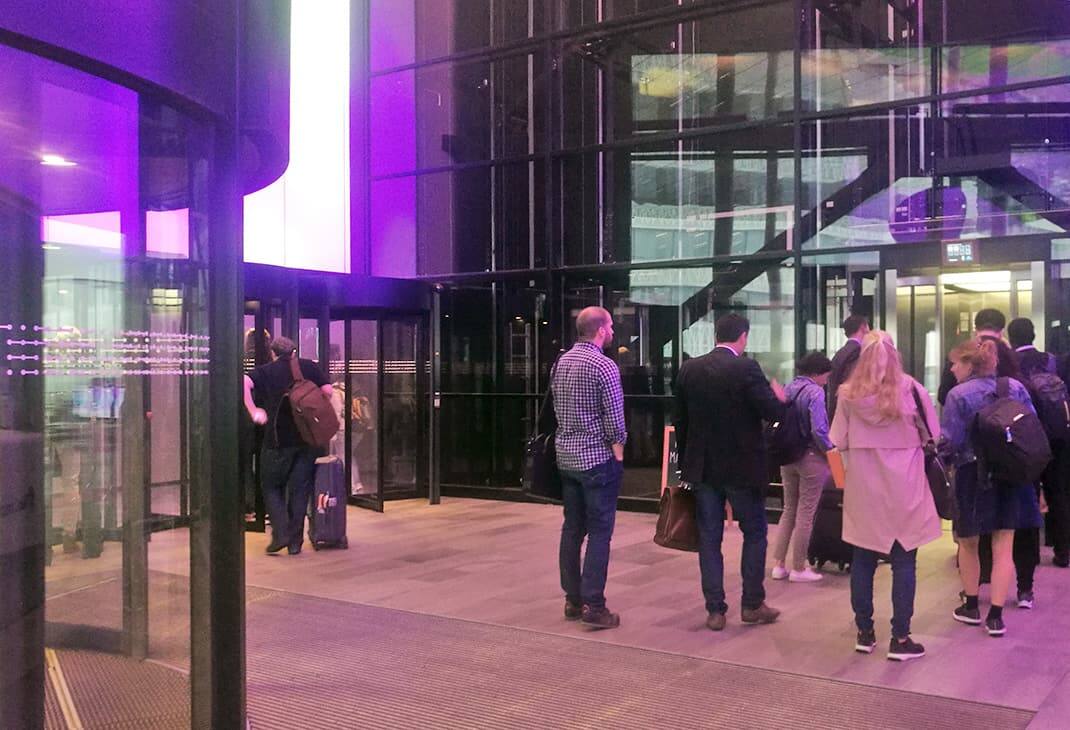 Explore other landmark projects
These featured projects enrich the urban fabric of their city, and we're proud to have played our part.